Radio signal jammers are used to block signals between mobile phones (base stations in the frequency range of 870-880MHz, 930-960MHz, 1805-1920MHz, 2010-2025MHz, 2110-2170MHz and 2300-2600MHz). It is a deterrent device. We provide various types of signal jammer to secure the shield area. It is fully applicable to different types of environments. We will explain the design and installation of this product here.
There are various signals in the living environment. The signal strength is not the same. You can design and install jammers with the understanding of signal strength at your location. It is necessary to know the status of the base station around the place where the cell phone jammer is installed and the distance from the base station. In most cities, base stations are built in many skyscrapers. It is built on a steel tower in the suburbs or the countryside. Surveying instruments can record multiple points of signal strength in detail in indoor and outdoor scenes.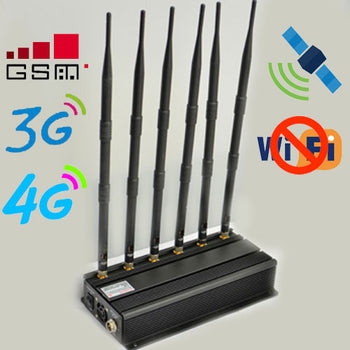 According to the survey results, we have reached the ideal condition and will reasonably install jammers for different signals. It is necessary to fully consider the effect in the non-blocking range. During the actual installation, first use the directional antenna in a place with strong signals. Install the antenna installation along the direction of the base station. Use the top-to-bottom mounting order to get the shielding effect of wifi interference. Since the top signal is better than the bottom, you need to consider the height at the cutoff point.