Desk 6 Antennas GPS WiFi UHF VHF Blocker GSM 3G 4G Mobile Phone Jammer
Regular price
$448.49 USD
Regular price
$700.00 USD
Sale price
$448.49 USD
Unit price
per
Sale
Sold out
There is currently a problem with our credit card payment channel, which is being dealt with urgently. If you want to pay with Paypal, please contact us.Our email is: topsignaljammer-service@outlook.com

The high power phone signal jammer blocker can block all cell phone frequencies,including GSM,CDMA,DCS,3G,4G.Moreover,you can buy the jamming frequecies WiFi and GPS,or the UHF/VHF frequency jammers. This desktop powerful mobile jammer can be used in the school examination room,court,hospital and office etc.The radius of the jammer is in the range of 2-50 meters depending on the communication signal strength.With a high heat dissipation performance,it can work for a long time stablely.
Applicable places: - Church : Clear cell phone signal noise and maintain the solemnity of religious sites.
- Library : Keep quiet in reading and studying.
- Theater : Clear the noise and keeps the audience interested in the show.
- Hospital : It can prevent the harm from using mobile phones to the human body and the malfunction of medical equipment.
- Court : Maintain the solemnity and sacredness of the court.
- Military heavy land : Prevent the leakage of military secrets.

Product advantages: - The device is mainly use AC power (AC220V). We have made different power adapters for different countries. Therefore, it can be used globally.
- Adopting efficient heat dissipation technology, built-in two cooling fans, the equipment can work for a long time without much heat, and always in good working condition.

Jamming Frequencies: - CDMA : (870 - 880MHz)
- GSM : (930 - 960MHz)
- DCS / PHS : (1805 - 1918MHz)
- 3G / 4G : (2010 - 2145MHz)
- 315MHz / 433MHz
- VHF : (135 - 174MHz)
- UHF : (400 - 470MHz)
- GPS : (1570 - 1580MHz)
- WIFI 2.4G : (2400 - 2500MHz)

Other Parameters: Jamming Radius: 2 - 50 meters (depending on the signal strength in the given area)
Power supply: AC power adapter
Weight : 2.7kg
Dimensions : 140 x 50 x 305mm

Packing Lists: 1 * Desktop jammer
1 * AC power charger
6 * Antennas


Share
Same/next Day Fast Shipping, Delivered within 7-10 Days

Provide Tracking Number

Free Shipping
View full details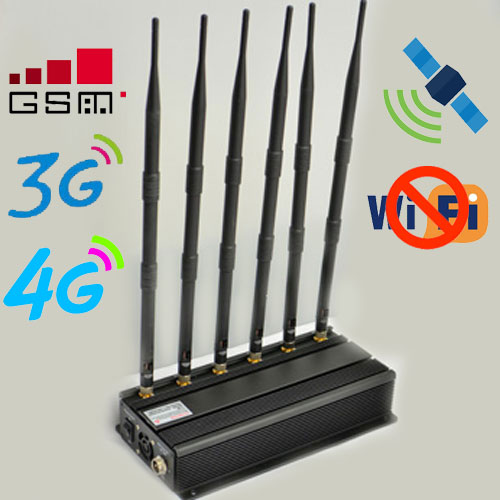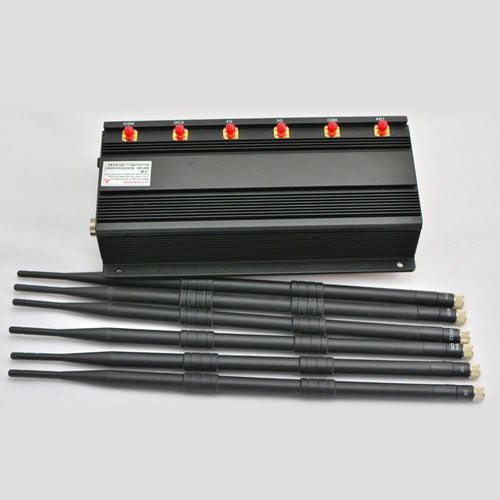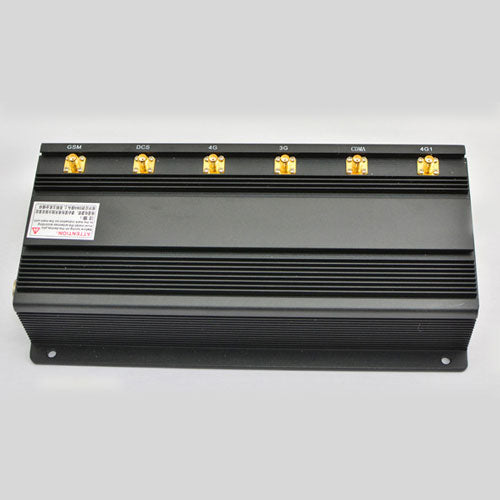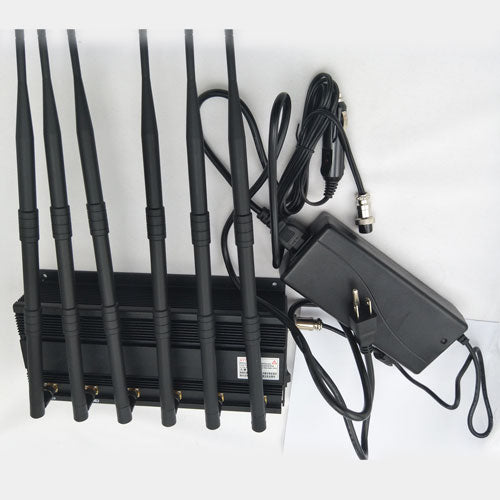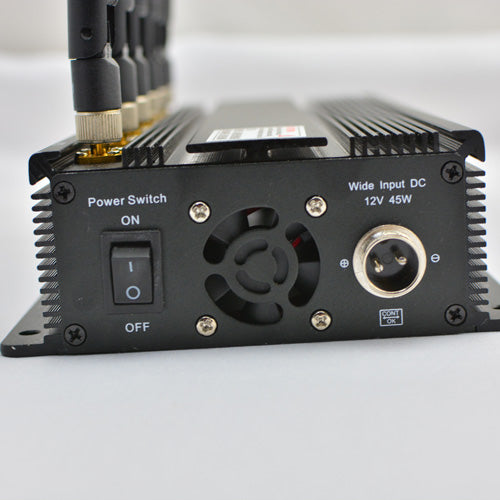 Good jammer for me!
Very good quality product works very well on every network!!!
It can really block the communication signal, it brings us quiet
I bought this jammer a week ago. I chose it because it provides me with a wide range of interference frequencies, so I never need to lose face. It is powerful and portable, and can store anything I want. Actually, I need a simple GSM encryptor, but I bought this jammer and now I use it for GPS jamming and free wi-fi
Charging is very convenient
It's very easy to use, and it's also covered by instructions.