Handheld Multiband Powerful GSM 3G GPS Bluetooth Wireless Video WIFI Jammers
Regular price
$209.88 USD
Regular price
$360.00 USD
Sale price
$209.88 USD
Unit price
per
Sale
Sold out
There is currently a problem with our credit card payment channel, which is being dealt with urgently. If you want to pay with Paypal, please contact us.Our email is: topsignaljammer-service@outlook.com

The 5 antenna handheld mobile phone signal jammer used the golden color appearance design, there are many interference signal frequency band combination for you to choose. The jamming frequencies includes the GSM, 3G cellular signals, GPS, WiFi, bluetooth, wireless video frequency. when press the power switch cutters to work, at this time, all mobile phones on the scene are in the state of search network, losing communication signal. No telephone contact could be established between the main caller.
Portable and excellent shape is favored by customers. and the small, light weight is convenient for you to use anywhere. It is no exaggeration to say that its many features make it stand out from the numerous jammers. Due to its many good characteristics, it is widely used in indoor and outdoor for blocking cell phones, among which vehicles, schools, gas stations, meeting rooms are its main application places. The maximum jamming radius up to 20 meters, which is enough to protect your privacy.
Product Features:
1. Effective shielding distance adjustable from 1 to 40 meters (the site can be arbitrarily debugged);
2. GSM / CDMA / DCS / PHS / WCDMA / TD-SCDMA / CDMA2000 / Wifi / GPS signal shielding band;
3. Can work 24 hours a day;
4. Applicable to various places;
5. Using high heat dissipation black aluminum shell, the surface can be customized according to customer needs or silk screen logo (free silk screen service);
6. Transmission power 19W.
Applicable Place:
- Vehicles with GPS positioning or navigation installed
- Party and government or national key confidential places
- Individuals who need to prevent tracking and prevention
Basic Skills:
- Slow start function After the shielded instrument is powered on, the working power supply rises from zero to stable within 4 seconds
- Shielding function After the startup is completed, the mobile phone within the range is blocked within 35 seconds
Jamming Frequencies:
- CDMA & GSM : 870 - 960MHz
- PCS : 1930 - 1990MHz
- 3G : 2110 - 2170MHz
- GPS L1 : 1500 - 1600MHz
- GPS L2 : 1220 - 1230MHz
- GPS L3 : 1200 - 1210MHz
- GPS L4 : 1250 - 1280MHz
- GPS L5 : 1170 - 1180MHz
- WiFi : 2400 - 2500MHz
- Bluetooth : 2400 - 2480MHz
- Wireless video : 1000 - 1300MHz / 2400 - 2500MHz
Other Parameters:
Ambient temperature: - 20 - 55 ℃
Relative humidity: 30 - 95%
Power supply: AC 100 - 240V
Weight: 500g
Dimensions: 115 * 70 * 25 mm
Packing List:
1 * Portable signal jammer
1 * AC charger
1 * Car charger
5 * Antennas

Share
Same/next Day Fast Shipping, Delivered within 7-10 Days

Provide Tracking Number

Free Shipping
View full details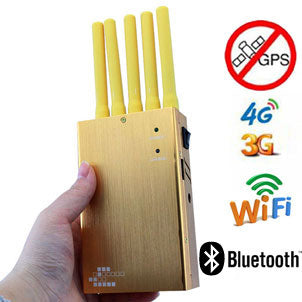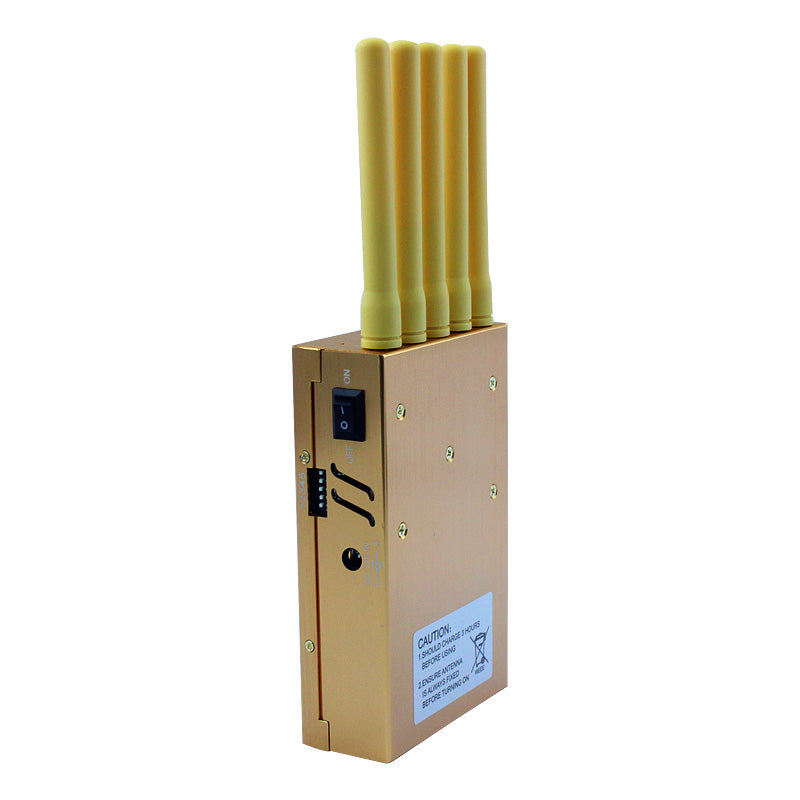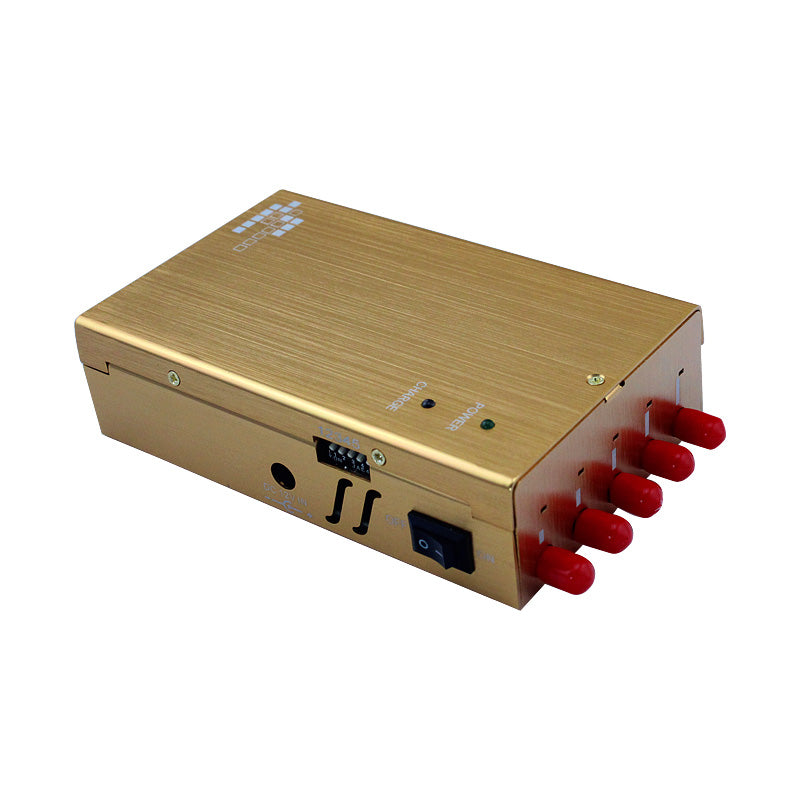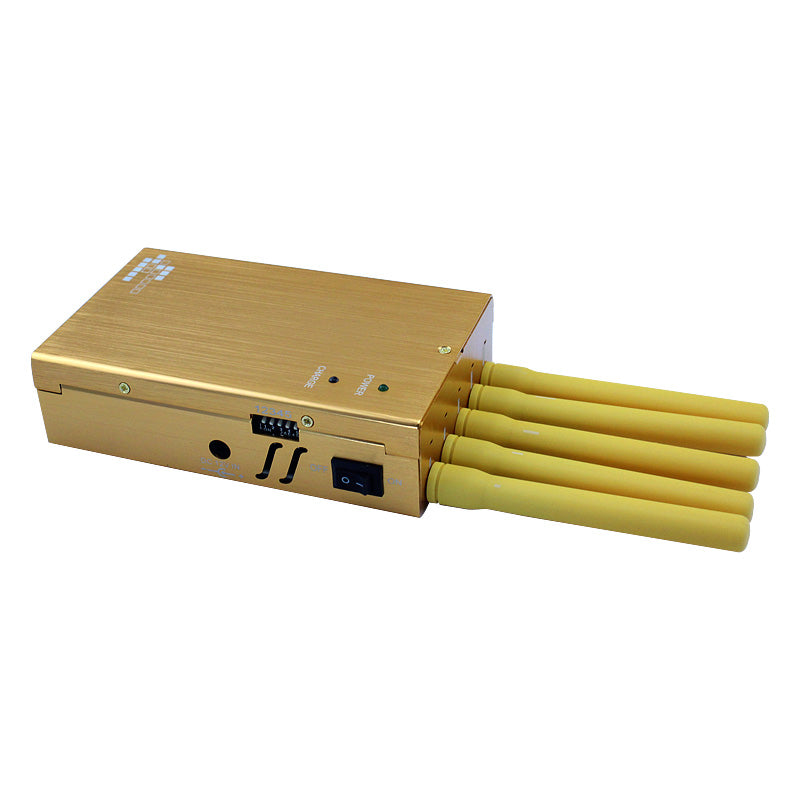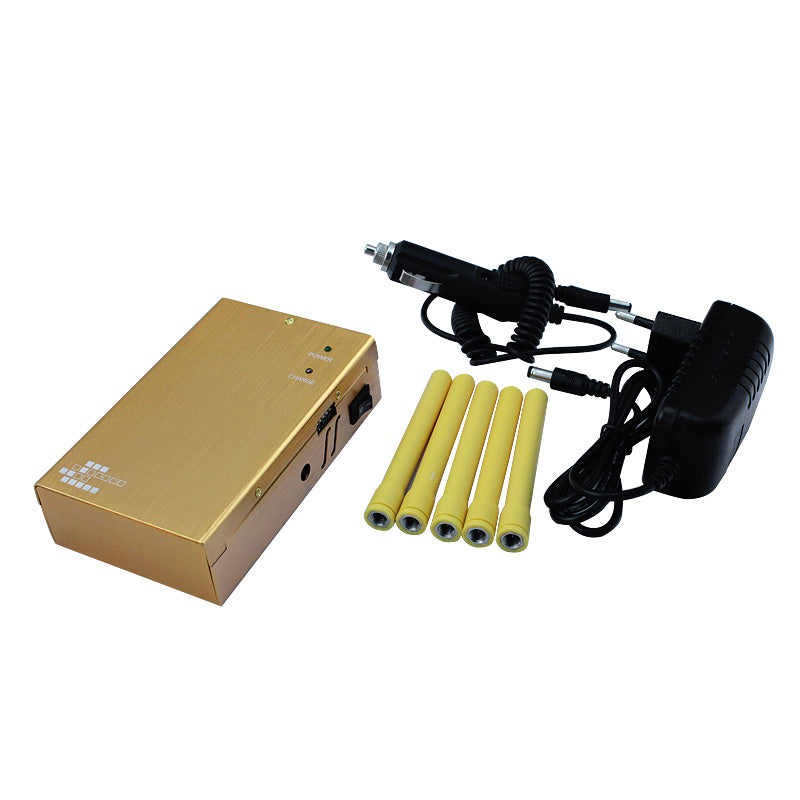 Amazing!
Work greatly! beautiful and pratical signal jammer!
Good delivery.
We like it the delivery is fast.
Delivery is very fast, and free shipping!
After I received the goods, I did a simple test and was very happy with the range and effectiveness of the jammer. This is a trustworthy shop indeed.