In the past, users "needed to communicate all the time, traffic jams everywhere, and people complained from time to time: 'no signal on high-speed rail', 'no Internet access on the plane', 'bad subway signal'... With the wide application of 4G LTE technology, these phenomena about to become history.
With the introduction of LTE technology, the phenomenon of being unable to access the Internet during flight and losing contact with the ground will also become a thing of the past. In recent years, domestic airlines have made many attempts to provide in-flight Internet services, including providing servers and related equipment on flights, setting up in-flight local area networks, and using satellite communication equipment to achieve in-flight Internet access. Flight communication has a history of ten years abroad, and the Internet also has a history of four or five years. According to Gong Yuezhong, vice president of ZTE, as early as 2007, ZTE cooperated with Aircell in the United States to build the GoGo network platform for more than a year. With the popularity of 4G signals, 4G signal jammer are also produced.
The subway enters the era of full coverage of 4G signals
The poor network signal in the subway has long been criticized by passengers: Internet access is very common and often cannot be turned on, and the line is often dropped when connecting. The reason is that the subway has a large flow of people, strong mobility, narrow tunnels, and high safety requirements. A signal coverage system that meets the needs of subway use is required.
Recently, Hangzhou Metro Line 4 announced the realization of 4G TD-LTE train-to-ground wireless coverage, becoming the first subway line in China to adopt 4G train-to-ground wireless technology. It is expected that by the beginning of 2015, passengers will be able to view updated media advertisements, TV broadcasts, live games and other multimedia information in real time based on 4G technology; the staff of the subway control center can check the situation in the carriage and the running status of the train at any time; monitor and respond to emergencies in real time , providing first-hand live video for public safety and fire protection,
At present, the highest test rate of subway cars and stations exceeds 40Mbps, which is more than 10 times the actual rate of other communication systems. It usually takes more than two minutes to download an 800M movie. From now on, users can easily and quickly access the 4G network through various 4G terminals, whether on the subway platform or in the flying subway car, and enjoy the speed of flying.
ZTE has provided a complete set of TD-LTE end-to-end solutions for Hangzhou Metro Line 4, covering tunnels, parking lots, parking lots and other fields. The system adopts mobile high-speed Doppler frequency shift, super cell, seamless handover, interference control and other wireless systems to ensure the high-speed operation of subway trains, and upload the video images in the car to the control center in real time. Real-time display to terminal displays such as carriages to improve passenger experience.
Many domestic subway companies have also announced plans to fully cover subway 4G signals. It seems that the subway has not fully entered the 4G era.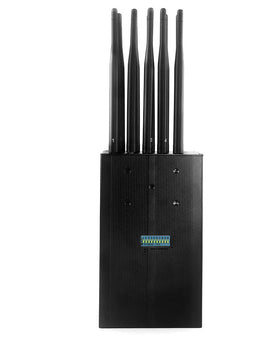 Free high-speed internet access on the bus
For many commuters, the bus ride between work and home typically takes two to three hours. During this time, many people are used to taking out their mobile phones to pass the time. It has also become a new destination for businesses that can spot good business opportunities. Passengers can enjoy 4G-to-WiFi free Internet access services on their mobile phones, and enjoy multimedia entertainment information programs such as mobile video, music, information, and games. Enterprises can implement accurate advertisement push based on passenger location service, passenger user tracking and advertisement click statistical analysis, which can bring marketing and brand equity to bus companies and advertisers.
In March of this year, Bus Online, which has just become a virtual operator, announced that it will build the largest "mobile WiFi platform for public transport" in China, converting 4G signals into WiFi to provide users with free Internet access services. ZTE provides them with solutions and products. The two parties are also working in call centers, car networking, terminal customization, data centers, etc.
Of course, telecom operators have not given up on this market. Earlier this year, Jiangsu Mobile Nanjing Branch signed an exclusive 4G Wi-Fi cooperation agreement with three bus companies in the city to provide Wi-Fi Internet access for 7,000 buses in the city.
Many places across the country have begun to provide free WiFi buses. Recently, every bus is a mobile WiFi hotspot, with high and stable network speed.
Airports need new communication systems
In the context of economic globalization, the passenger throughput and cargo throughput of major civil aviation airports have grown rapidly, posing greater challenges to airport management and planning. In order to solve the information exchange within the airport and dispatch orders with ground passenger services, baggage and mail handling, cargo handling, aviation fuel, flight food, maintenance, ground vehicles, etc., the airport must use new technologies and new means to upgrade the airport's own communication system. .
At present, the communication method of the airport is mainly based on the trunking intercom business, which is difficult to meet the needs and development of the airport's production and operation, and hinders the development of the airport informatization. The existing communication system cannot be extended to every link and level in the production process, lacks perfect station monitoring means, and cannot realize real-time uploading and publishing of information. Send flight plans, flight updates and flight service announcements to all employees, wirelessly send work orders, loading centers send loading orders and manifests to off-site loading and unloading teams, and send unanchored passenger baggage data,
In response to the airport's demand for modern, efficient and secure trunking communications, ZTE has launched the GoTa 4G LTE broadband trunking system. GoTa 4G provides powerful business features including extensive professional trunking, short messaging, location and high-speed wireless packet data services. It also provides rich industrial/commercial application solutions such as wireless data acquisition/transmission, video surveillance, etc. The business requirements of the airport's dedicated communication network have improved the overall operation and management capabilities of the airport.
LTE is the fastest growing technology in the history of mobile communication, but the growth of the operator market has reached the ceiling, which is also the consensus of the industry. However, driven by the mobile Internet and industry informatization, LTE applications have found new uses in various industry markets.