10 Antenna Cell Phone Signal Jammer
Regular price
$399.99 USD
Regular price
$618.59 USD
Sale price
$399.99 USD
Unit price
per
Sale
Sold out
There is currently a problem with our credit card payment channel, which is being dealt with urgently. If you want to pay with Paypal, please contact us.Our email is: topsignaljammer-service@outlook.com
The 10-channel mobile phone signal blocker is a green and environmentally friendly mobile phone signal blocker, which only blocks the reception of the mobile phone on site and has no impact on the surrounding base stations. This machine adopts 10 channels of output, which can shield all kinds of mobile phone signals in the range of 1-4 meters (depending on the signal strength of the base station) in domestic and foreign mobile phones; contact was completely cut off.
Installation Notes
1. Before installing this device, be sure to install the antenna correctly according to the signs, and then turn on the power to avoid the machine from being burnt out. It can be used in small-scale shielding places such as vehicles, offices, etc.
2. The device comes with a rechargeable battery, which can be recharged and used for 2 hours at a time. It has a battery protection function inside, constant current and constant voltage charging with overcurrent and overheat protection, charging status indication, and charging current detection. If it has not been used for a long time, please pay attention to the maintenance charging every half month.
Instructions
The working mode of this machine is controlled by the power supply
1. Open the box, check whether the accessories are complete, take out the host, remove the antenna protection cap, and install the antenna; the numbers on the antenna are tightened one by one with the numbers on the host.
2. Make sure that the antenna is correct, turn on the power switch, and observe that each green indicator on the host lights up.
3. Please charge for 10-12H for the first time. When charging, you need to observe the charging indicator. If the charging indicator turns off, the charging is complete.
Output interface

Shield band of frequency

RF output power

Output power/channel

Antenna 1

5.1/5.8GHZ

27dBm

2dBm/30KHz(min)

Antenna 2

3.5GHz

27dBm

2dBm/30KHz(min)

Antenna 3

2500-2700MHz

30dBm

2dBm/30KHz(min)

Antenna 4

2300-2500MHZ

30dBm

2dBm/30KHz(min)

Antenna 5

2000-2170MHz

30dBm

4dBm/30KHz(min)

Antenna 6

1.5GHz

30dBm

4dBm/30KHz(min)

Antenna 7

0.7G MHz

30dBm

5dBm/30KHz(min)

Antenna 8

847-965 MHz

30dBm

5dBm/30KHz(min)

Antenna 9

4700-4900 MHz

27dBm

2dBm/30KHz(min)

Antenna 10

1800-1920 MHz

30dBm

2dBm/30KHz(min)

Power: supply AC110~220-DC15V/3A 

 

Power consumption:48W

Weight: 1.3Kg

Side(length ×wind ×high):
247×80×220 cm
Share
Same/next Day Fast Shipping, Delivered within 7-10 Days

Provide Tracking Number

Free Shipping
View full details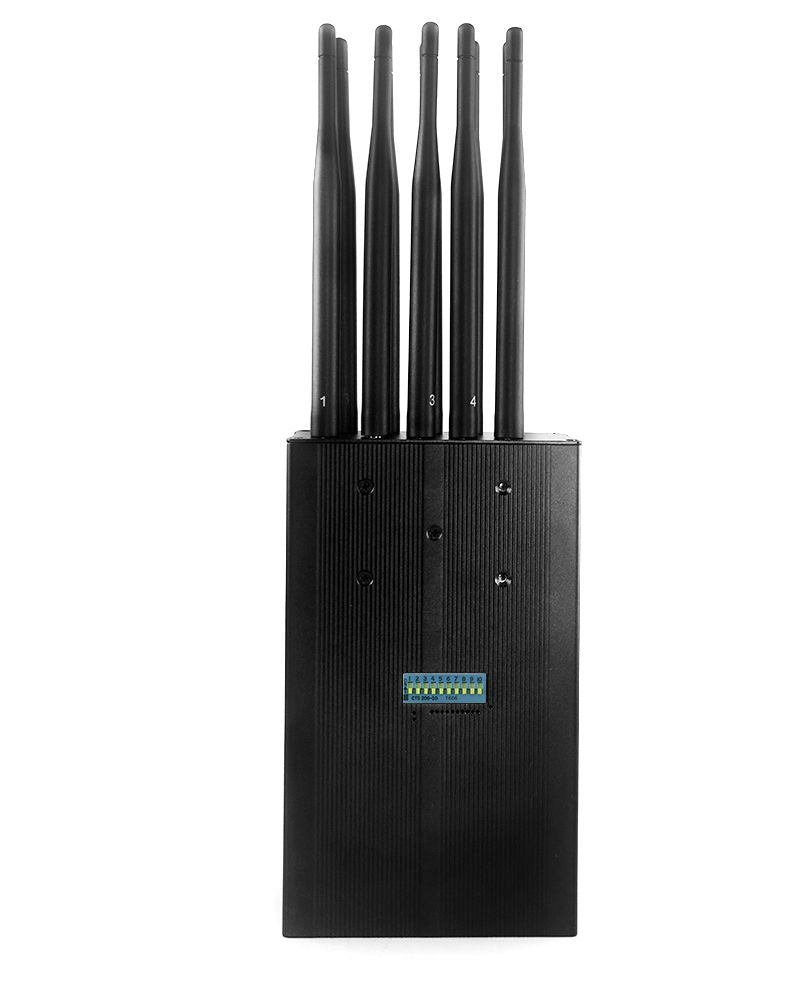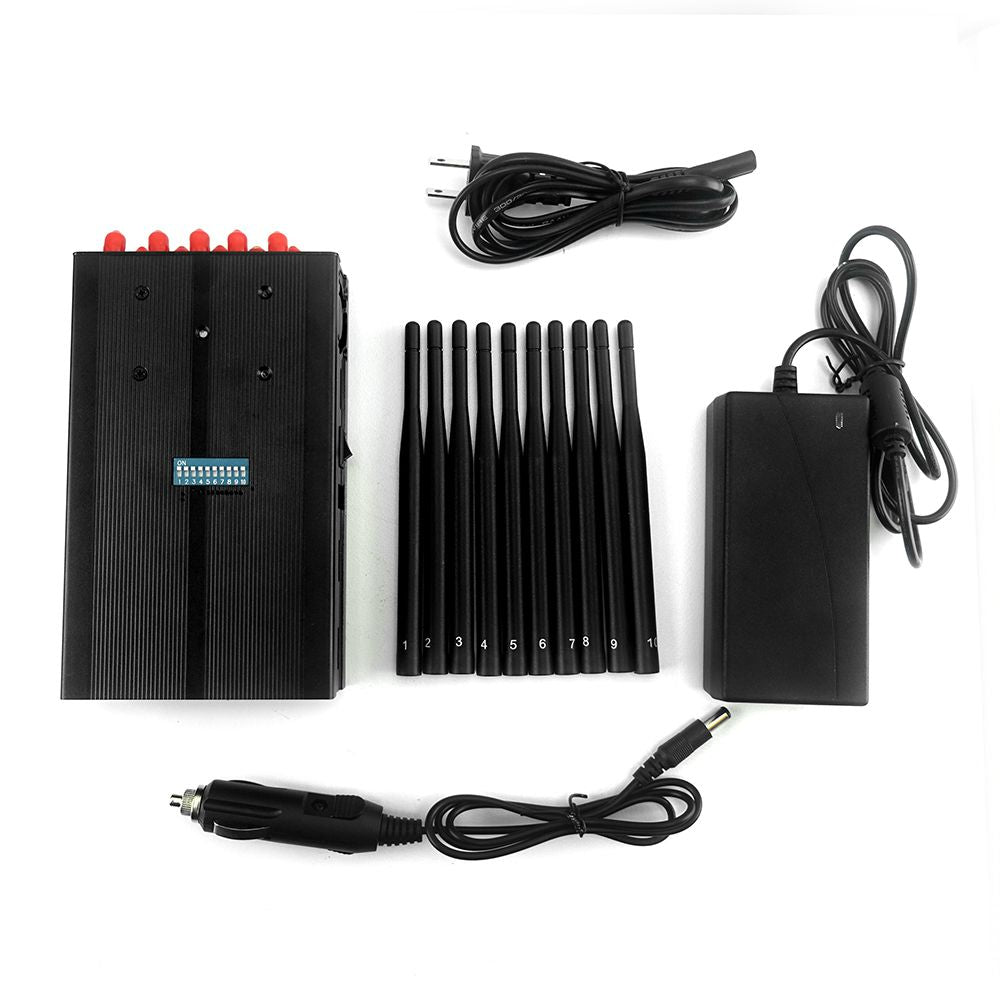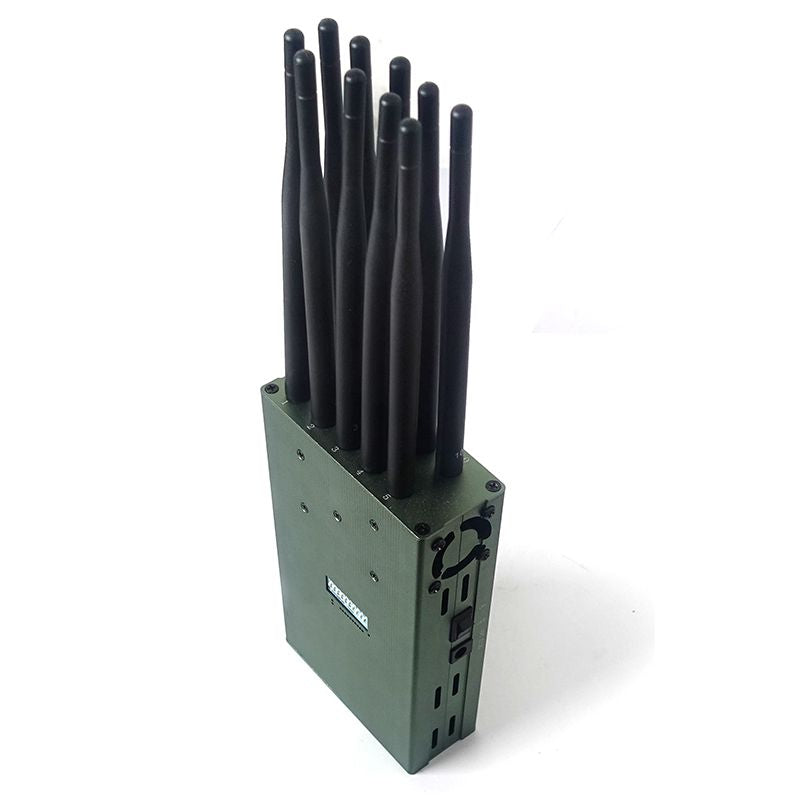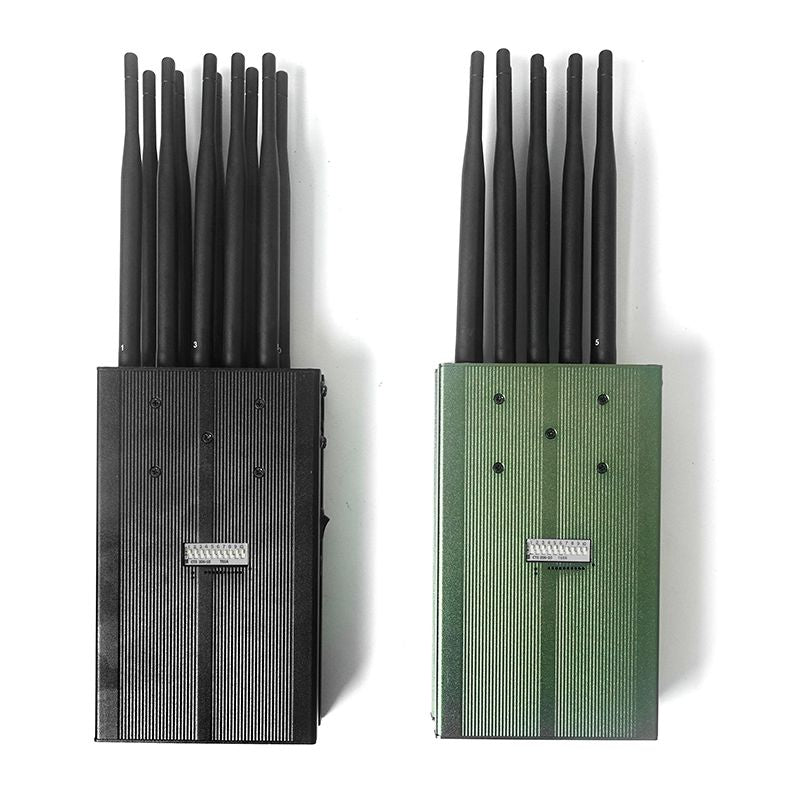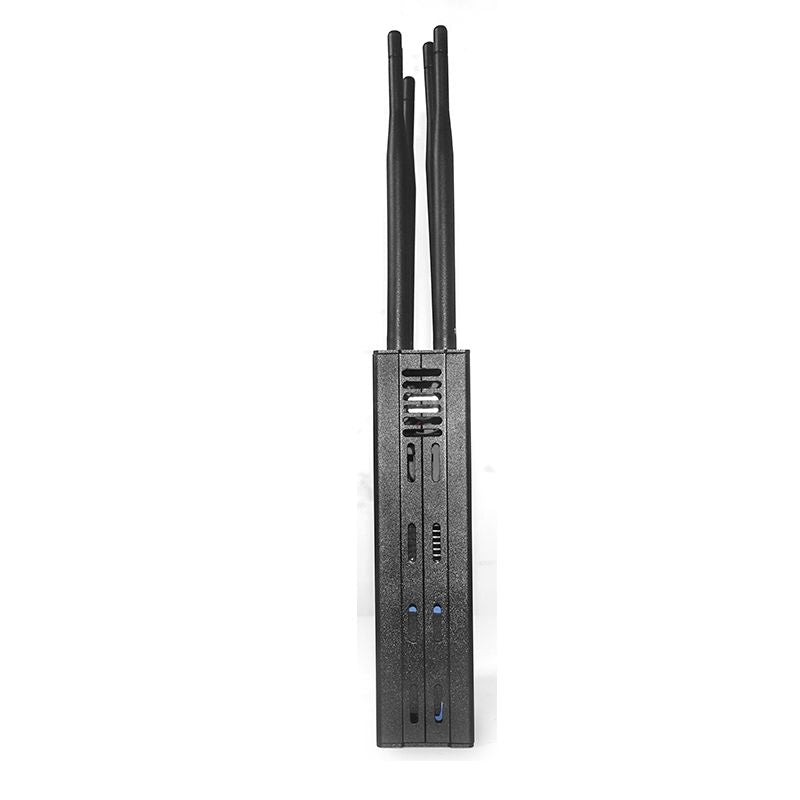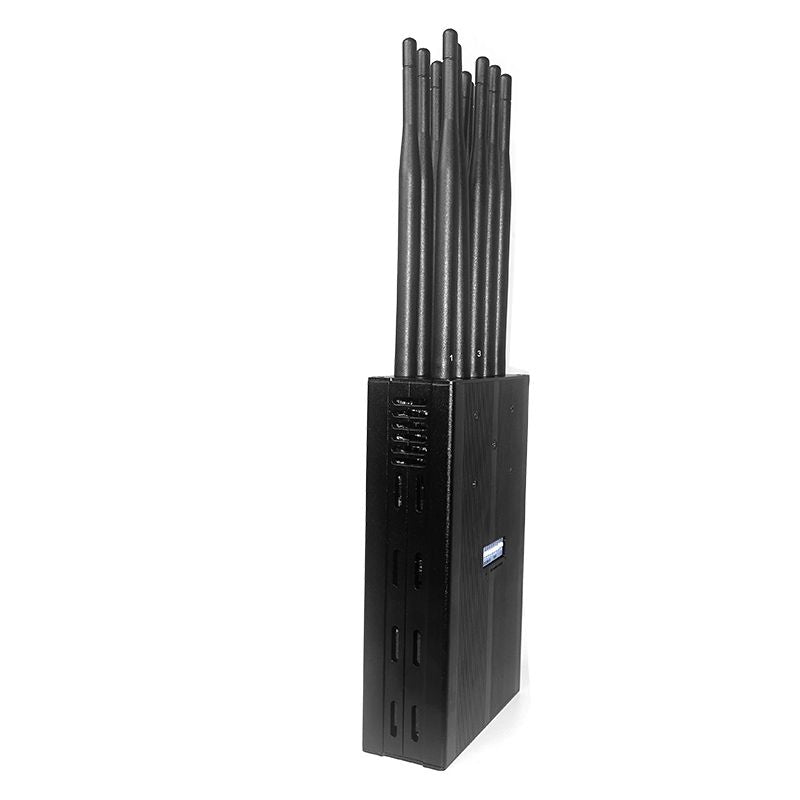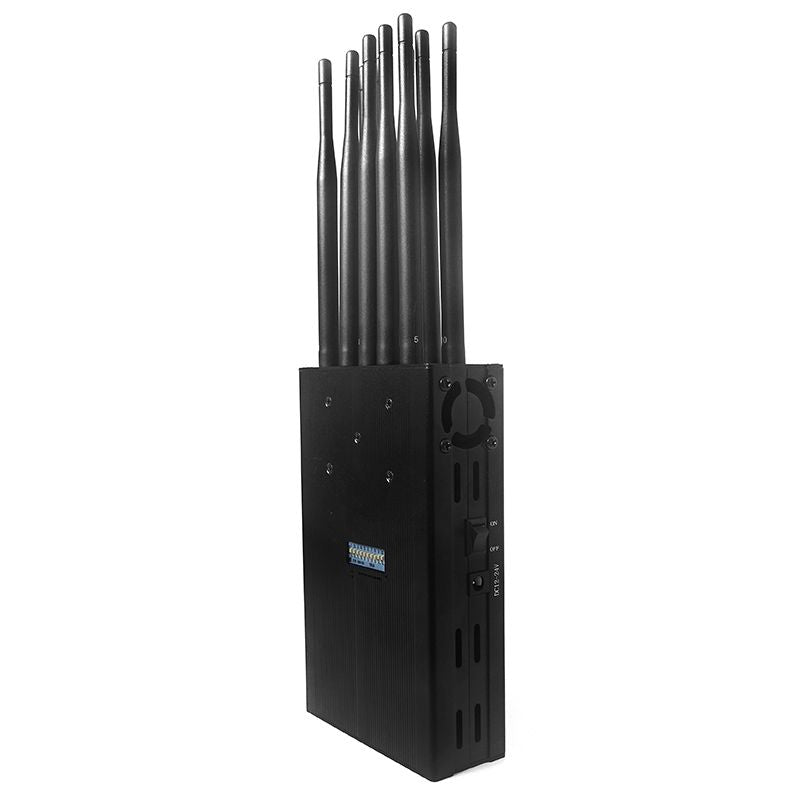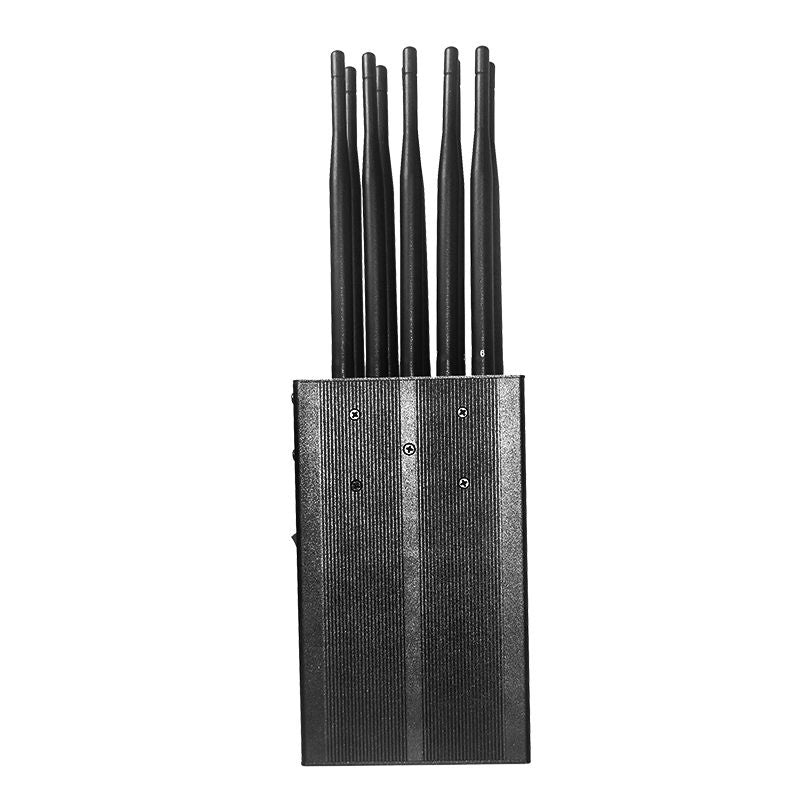 Great design!
Thanks big Jammer has received all works perfectly.