After a long appeal period of 10 months, on the evening of September 28, a local court in the UK overturned Transport for London's ban on Uber's travel software. Affected by this news, as of press time by a reporter from Beijing Business Daily, Uber has soared by nearly 6% before the market. London is Uber's largest market in Europe so far. Since its launch in 2012, it has accumulated approximately 3.5 million passengers and 45,000 drivers.
Uber's new London license is valid for 18 months and comes with a number of conditions agreed upon by Uber and Transport for London. Affected by this news, Uber's pre-market share price once rose by 6%, but by the close of the market, it narrowed its gain to 3%. A reporter from Beijing Business Daily contacted Uber for an interview, and as of press time, no response has been received.
Westminster Magistrates' Court Judge Tan Ikram said in his judgment that he "has sufficient confidence" that Uber no longer poses a threat to public safety. Although this company has a record of failures in the past, it is now suitable for holding a private rental car license in London.
However, a spokesperson for Transport for London also pointed out: "This 18-month license has some conditions attached to it to closely monitor Uber's compliance with regulations. If they do not meet the required standards, they will take prompt action."
"This decision is a recognition of Uber's security-related commitments. We will continue to work constructively with Transport for London," said Jamie Haywood, general manager of Uber Northern and Eastern Europe. "Nothing is more important than the safety of Uber app users, and we are working together to keep London running."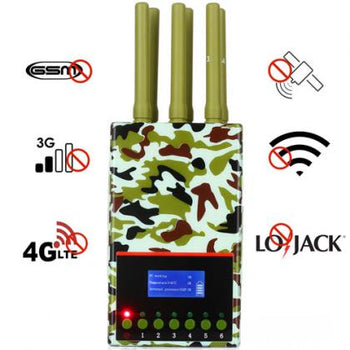 In fact, as early as 2017, Transport for London rejected Uber's long-term operating license application on the grounds that Uber internally used a program called Greyball to evade surveillance by regulators. At that time, Uber also passed an appeal and won a 15-month business license.
In November last year, Transport for London revoked Uber's London operating license for the second time, stating that the software's "continuous failure mode" put passengers at risk. It is reported that British regulators have discovered a loophole in the Uber system, allowing unregistered drivers to upload their photos to other driver's accounts. At the same time, drivers fraudulently selected passengers during 14,000 trips. Although Uber's license was revoked during this period, the company can still operate in London while it appeals to the ban.
Since then, Uber has tried to alleviate the concerns of regulators about passenger safety. For example, in April this year, Uber introduced a new system that uses facial recognition technology and human examiners to verify the identity of drivers.
Despite a sigh of relief, for Uber, the ruling only eliminated one uncertainty, and Uber is still facing multiple legal actions around the world. In California, Uber is facing a lawsuit that requires it to reclassify drivers as employees. In addition, Uber also fought a similar lawsuit in the Supreme Court of the United Kingdom, where drivers want to be treated as workers entitled to protections such as minimum wage and holiday wages. If Uber loses the lawsuit, it will have a major impact on the so-called "gig economy." It is reported that this case will be judged later this year.
Public data shows that London is Uber's largest market in Europe. Since entering the London market for the first time in 2012, Uber has accumulated about 3.5 million users and 45,000 drivers in the city. At the same time, Uber is also facing fierce competition from many new operators, such as Ola in India, Bolt in Estonia and Free Now in Germany.
Cell phone jammer can shield 2/3/4/5G signals, GPS, WiFi, drones and other signals. They are mainly used in prisons, schools, churches, gas stations and other places to provide you with shielded communication services to protect your privacy Safety!