According to foreign media reports, Deutsche Telekom (Deutsche Telekom) has become the third major operator in Germany to determine the termination date of 3G services. The company revealed that it plans to shut down the 3G network on June 30, 2021, thereby clearing the spectrum for 4G and 5G services.
This announcement seems to consolidate the situation that Germany will terminate 3G network access by the end of 2022, when Telefonica Deutschland plans to shut down its network: Vodafone Germany has previously announced plans to cooperate with Deutsche Telekom. Turn off the 3G network on the same day.
Deutsche Telekom said the company will use 4G services to fill the 3G coverage gap, but customers without compatible terminal equipment will be forced to downgrade to its 2G network. The company added that almost all packages already include 4G access, which means that customers do not need to pay additional fees.
< a href="https://topsignaljammer.com/products/adjustable-box-type-hidden-antenna-cell-phone-wifi-jammer">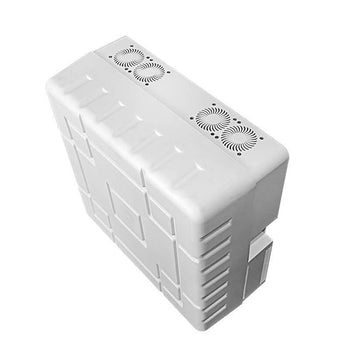 Dirk Wossner, board member and CEO of Deutsche Telekom, said that as the operator advances its 5G deployment in Germany, this move will make way for "the most advanced technology."
The shutdown of 3G networks is continuing on a global scale. Indian operator Bharti Airtel said in June this year that work in this area is nearing completion, and Telefonica plans to shut down its 3G network in Spain in 2025.
US operators Verizon and AT&T plan to shut down their 3G networks at the end of 2020 and February 2022, respectively.
Cell phone jammer can shield 2/3/4/5G signals, GPS, WiFi, drones and other signals. They are mainly used in prisons, schools, churches, gas stations and other places to provide you with shielded communication services to protect your privacy Safety!