Wall-Mounted Hidden Antenna NZ10 WIFI Mobile Phone Jammer
Regular price
$379.99 USD
Regular price
$519.99 USD
Sale price
$379.99 USD
Unit price
per
Sale
Sold out
Please wait for a while after clicking "Complete order" to jump to the order confirmation page, wait for the credit card security payment pop-up window.

product features
Large-scale coverage of 100-200 square meters (-75dBm, indoor transparent environment, depending on the distance of surrounding base stations)
High-power 30W (single-channel 3-5W) effectively shields 3 networks 2G 3G 4G 5G mobile phone signal and WIFI signal
Equipped with precision voltage stabilizing circuit, it can be used normally even in the case of large voltage fluctuations
Original chips and circuit boards ensure high efficiency, stable performance and long life
Durable ABS shell: waterproof, wear-resistant, heat-resistant
Convection ventilation holes and built-in high-efficiency heat sinks and fans to prevent local heat accumulation and efficient heat removal
Simple appearance, small size, and less space
Green environmental protection, no harm to human body
Easy and convenient installation
parameter
Frequency band

working frequency(MHz)

Average output power

1

869-960

3W

2

1805-1920

3W

3

2300-2500

3W

4

3400-3600

3W

5

2515-2675

3W

6

2615-2675

3W

7

4800-4900

3W

8

5725-5850

3W

9

2010-2170

3w

Host size

320*235*65mm

Total Weight

1.42/2.0kg

Ambient temperature

-40℃~55℃

Relative humidity

35~85%

Power consumption

≤240W

power input

AC 160V~240V

Power Output

DC 24V/12A

Installation height

1.8m~2.5m

Installation Environment

indoor
Precautions
1. Factors affecting the actual shielding range include signal field strength, base station distance, mobile phone format, obstacles, installation height, installation specifications, etc.
2. It is normal for the host to heat up after working for a long time. If the temperature is too high, please turn off the power and contact your local dealer
3. The normal installation height is 1.8m~2.5m, try to choose the place where there is no obstacle between the target shielding area. The wall-mounted installation requires the antenna to be vertically upward. When using on a desktop, the antenna can be folded 90 degrees and then vertically upward. There should be no AC power lines or other audio and video lines within 0.2 meters of the antenna.
4. In order to avoid possible interference with some electronic equipment, please try to keep 1~2 meters above the following common equipment: stereo, wireless microphone, radio, computer, TV, Wi-Fi router, etc.Precautions
packing list
Jammer host *1
AC power cord*1
Car charger cable*1
Manual *1

Share
Same/next Day Fast Shipping, Delivered within 7-10 Days

Provide Tracking Number

Free Shipping
View full details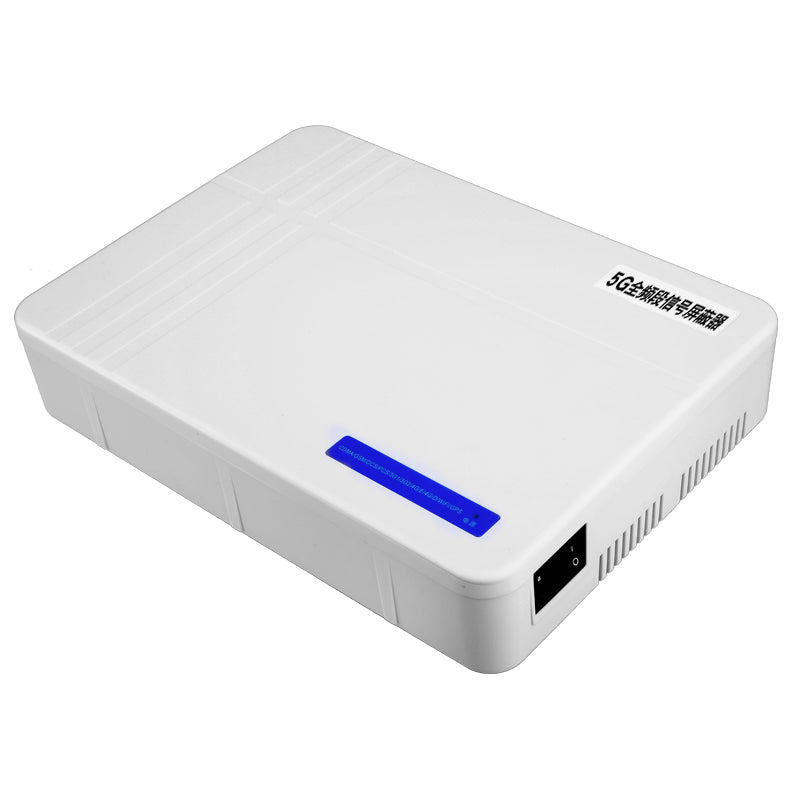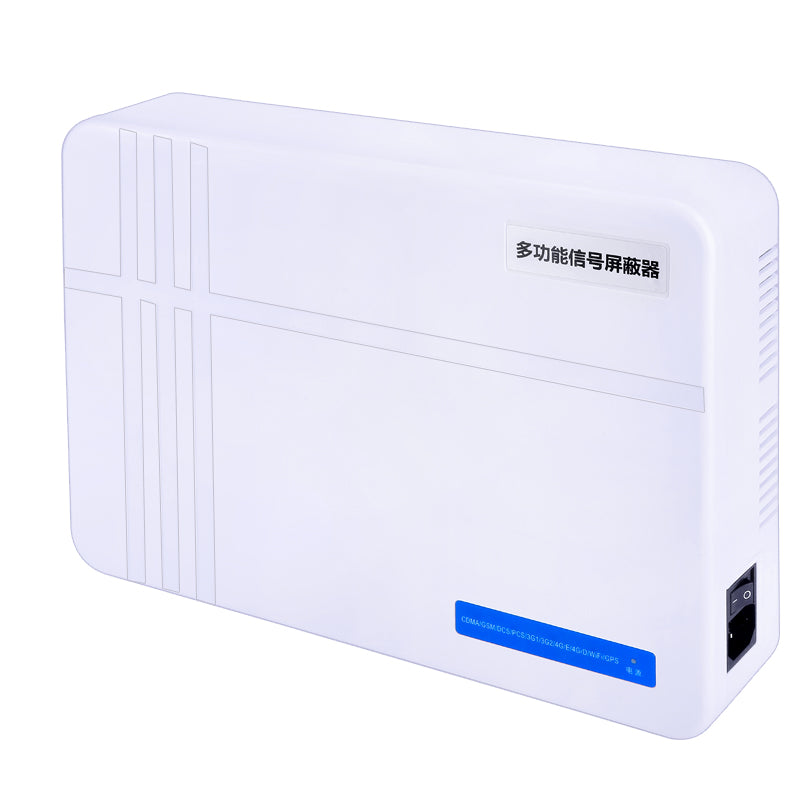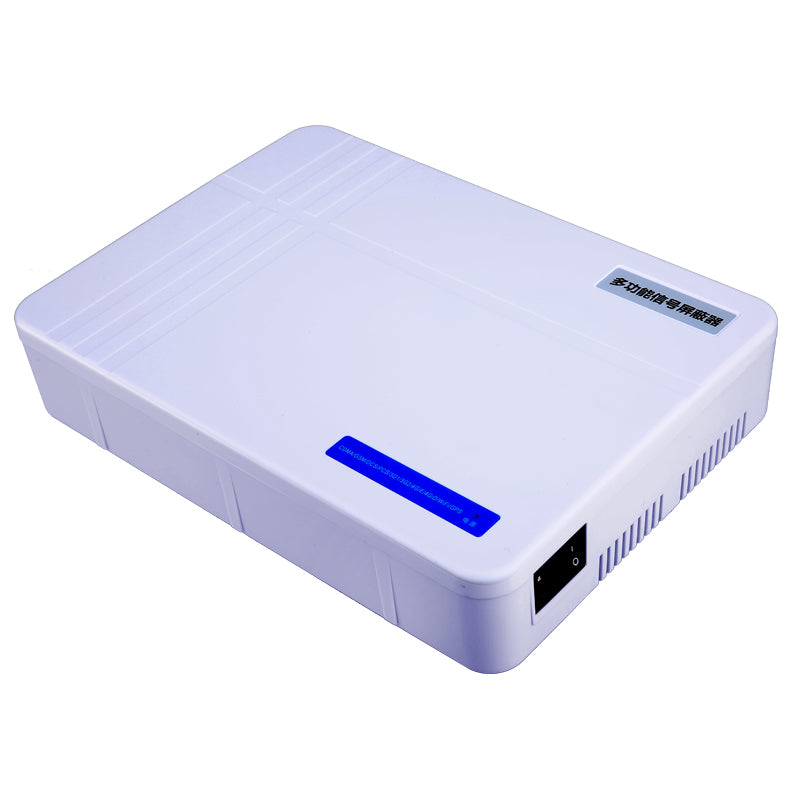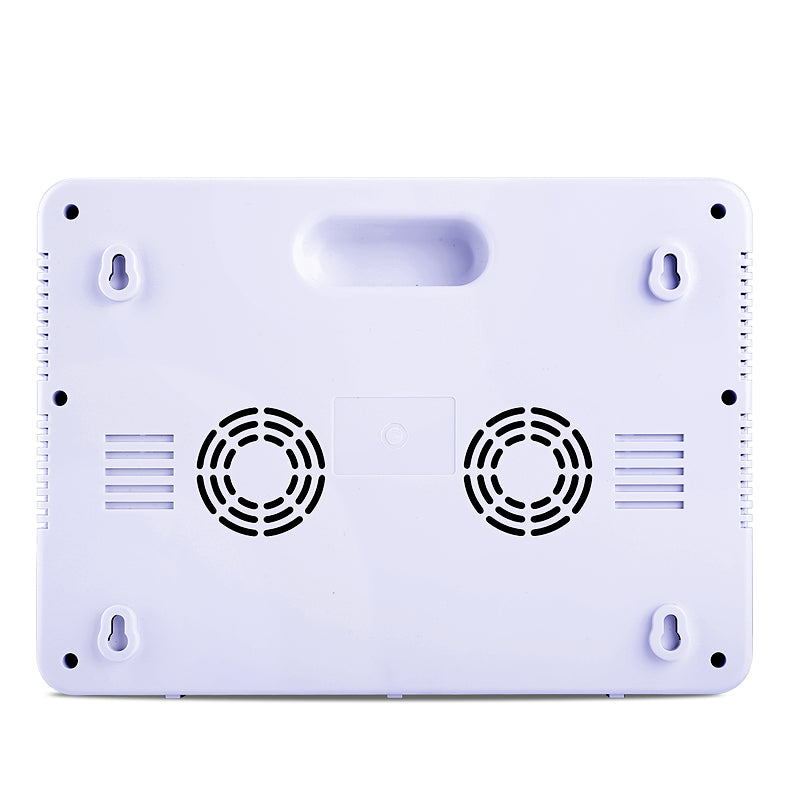 It can block 3G cell phone, WiFi / bluetooth and GPS signals
I just got this shame last week and tested it immediately. It can block 3G cell phone, WiFi / bluetooth and GPS signals really effectively. It's also pretty handy as I can pinpoint one or two of the frequencies that I need to block. good !