This year's college entrance examination in my country has a major feature: the use of phone jammer in the examination room to ensure the fairness of the examination.
Cell phone signal jammers include high-power cell phone signal jammers.
The high-power mobile phone signal jammer is a new product developed by using a special advanced technology approach according to the needs of the market. It can automatically form a shielding magnetic field within a specified range, so that the mobile phone cannot be played and connected, so as to achieve the mandatory ban of mobile phones. Purpose.
The characteristics of high-power mobile phone signal jammers are mainly high power and large shielding range. Using high-power mobile phone signal jammers can automatically form an effective mobile phone signal shielding magnetic field within the specified range.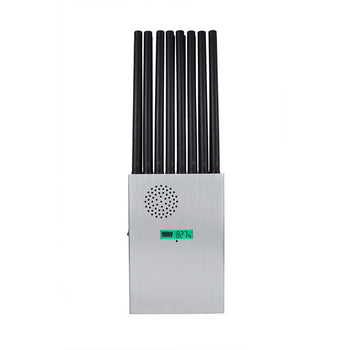 Compared with other similar mobile phone jammers, the high-power mobile phone signal jammer has the following advantages:
1. The four channels (four antennas) of the product are cross-shielded to achieve the best shielding effect (shielding includes GSM, CDMA and PHS);
2. The shielding range can be adjusted from 50 meters to 70 meters in radius;
3. All chips of the product use high-end chips to ensure the quality and stability of the product;
4. After-sales service of products.