At about 10 am on August 17, Shenzhen Mayor Chen Rugui announced loudly that Shenzhen has achieved full coverage of the 5G independent network, and Shenzhen is the first to enter the 5G era. This is a scene that took place at the "Lighting Shenzhen 5G Smart City Conference". Shenzhen has built more than 46,000 5G base stations, and the density of base stations is the highest in China, thus becoming the world's first 5G city.
Shenzhen Mayor Chen Rugui announced that Shenzhen will achieve full coverage of the 5G independent network.
In recent years, the Municipal Party Committee and Municipal Government have attached great importance to the development of 5G. In 2019, it issued "Shenzhen's Measures to Take the Lead in Realizing Full Coverage of 5G Infrastructure and Promoting the High-quality Development of the 5G Industry", which clearly stated that "to build Shenzhen into a global 5G development highland, always The grand goal of being at the forefront of the 5G era. The whole city resolutely implemented the decision-making and deployment of the municipal party committee and the municipal government, worked together to overcome difficulties, and achieved remarkable phased results.
On August 17, the "Lighting Shenzhen 5G Smart City Conference" was held.
Shenzhen 5G full coverage
1. The construction goals were completed ahead of schedule, and 5G coverage was leading nationwide.
In order to complete the task goal of the Municipal Party Committee and Municipal Government "to build 45,000 5G base stations in the city by the end of August", the city leaders personally organized and coordinated to study and solve the problems of pain points, difficulties and blocking points; the three major operators and the iron tower company with a high sense of responsibility and With a sense of mission, give full play to the spirit of "nailing the nails", and go all out to promote the construction of 5G base stations regardless of conditions; all departments, districts and relevant units cooperate closely, consolidate their responsibilities, and coordinate and solve problems such as construction difficulties, difficulties in admission, and difficulties in opening; Equipment suppliers such as Huawei have overcome all difficulties to ensure supply. With the joint efforts of many parties, the city completed the task goal one month ahead of schedule. After review by the Information and Communication Research Institute, the city has built 45,000 5G base stations as of July 26. Today, more than 46,000 5G base stations have been built, and the density of base stations ranks first in China.
2. 5G technology is leading in the world, and the industrial ecology is gradually improving.
Second, Mayor Chen Rugui personally took command of the 5G industry chain leader to build a world-leading industrial cluster. Focus on breakthroughs in key core technologies, accelerate the integration of various resources from industry, academia, and research, and accelerate breakthroughs in "stuck neck" technologies in areas such as algorithms, chips, and key components. The total number of 5G standard-essential patents leads the world. Efforts are made to build an industrial ecology, and establish an industrial ecosystem in which the main chain enterprises lead the development and the upstream and downstream industrial chains are deeply integrated. The industry scale is leading, and the shipments of 5G base stations and terminals are the first in the world. Huawei, Tencent, ZTE, DJI, Shenzhen and Shenzhen have emerged. A large number of advantageous enterprises such as South Circuit, Luxshare Precision, Xinwangda, etc. Efforts will be made to promote industrial agglomeration, focusing on cultivating and building 5G industrial agglomeration areas such as Shenzhen-Hong Kong Science and Technology Innovation Cooperation Zone, Shenzhen High-tech Zone, Longgang 5G Park, and Pingshan 5G Park.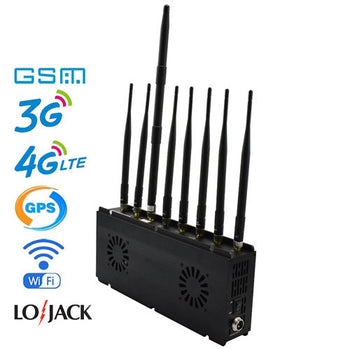 3. Continuous innovation in government affairs applications and brilliant industry demonstrations.
Carry out 5G application demonstration projects and identify "Double Ten" demonstration projects with a total investment of more than 1.6 billion yuan. Selected 10 fields such as medical care, education, transportation, police affairs, and energy to carry out government affairs application demonstrations. Bao'an "5G+AI" smart government affairs service hall, Nanshan Window of the World intelligent police affairs demonstration site, Pengcheng substation smart grid and other application demonstrations were well received. Widely acclaimed. Selected 10 industry fields such as ultra-high-definition video, industrial Internet, smart home, and smart parks to carry out typical applications. Huawei's 5G + smart parks, Tencent cloud games + ultra-high-definition application demonstrations, and China Merchants Mawan Smart Port and other application demonstrations have achieved remarkable results. Especially during the epidemic, the city's leading enterprises helped the construction of 5G base stations in Wuhan Leishenshan Hospital, and enterprises explored new scenarios of 5G anti-epidemic, forming "5G + infrared temperature measurement", "5G + drone disinfecting", remote office and other new formats new mode.
It is reported that in the next step, Shenzhen will focus on tackling key 5G technology, take the lead in achieving breakthroughs in basic materials and core components, and implement the project of "supplementing, stabilizing and strengthening the chain", forming the development of the entire 5G industry chain, and deepening the "5G+AI" project. +8K", industrial Internet, Internet of Vehicles, smart ports and other industries integrate applications, promote the upgrading of Guangdong's future communication high-end device manufacturing innovation center to a national level, comprehensively build a 5G application ecosystem, and go all out to build Shenzhen into a 5G global benchmark City!
topsignaljammer specializes in the production and sales of mobile phone signal jammers, GPS jammer, wifi jammers, drone jammers, with high-quality services and products, welcome to buy.