In order to ensure the smooth progress of the performance in the grand theater and prevent the sudden ringing of the mobile phone and other communication tools from destroying the atmosphere of the performance, many grand theaters have chosen to install a mobile phone shielding device. Then, the mobile phone shielding device in the grand theater How to choose and install it is more appropriate?
The vast majority of grand theaters need to be supplemented with a wifi jammer after the construction has already been completed. Due to the gorgeous decoration of the grand theater, it must not be directly installed on the wall, which will damage the overall beauty of the environment. In response to this situation, we must try to find some hidden areas, and install mobile phone shielding devices in these hidden areas, which will not be easily discovered and identified by people, and will not affect the environmental atmosphere. And where are these hidden areas? For example: the equipment installation cassettes and cabinets reserved in the surrounding walls of the Grand Theater, the cabinets under the aisle armrests, the equipment hangers on the top of the Grand Theater, the maintenance channel, etc. In addition, there are some hidden locations that can also be used to install mobile phone shielding devices, such as the suspended ceiling under the multi-layer platform, the soft-lined partition wall behind the audience seats, and so on.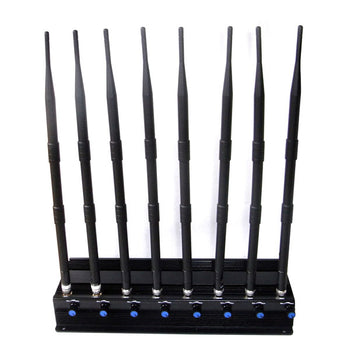 There are still many models of mobile phone shielding devices suitable for use in grand theaters, and general indoor low-power devices can meet the requirements. If it is relatively small, we recommend choosing a medium-power mobile phone shielding device. This medium-power mobile phone screen device can cover an area of ​​more than 1,000 square meters.