The mobile phone jammer is light in weight, light in size and similar in shape to radio and digital TV set-top boxes.
From June 11th to 12th, the high school entrance examination was held as scheduled. However, the author found in a middle school entrance examination room that an ordinary-looking "black box" (mobile phone signal blocker) attracted the attention of many candidates.
The author learned from the Admissions Office that this equipment has been used in the college entrance examination and adult examination in our province for a long time, but it is used in the middle school examination room, and it is not used many times.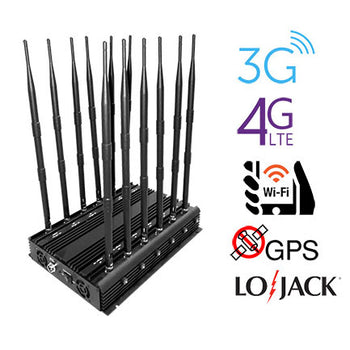 According to reports, the function of the mobile phone signal blocker is to block the mobile phone signals brought into the examination room by candidates, so that they cannot make calls and send text messages.
The shielding device has low power and narrow shielding range. It only plays a role in the examination room, and will not affect the candidates, nor will it affect the lives of the people around the examination room.
This year, all the high school entrance examination rooms have used mobile phone signal blockers. The purpose is to create a fair and just competition opportunity for the majority of candidates, purify the examination room environment,
Prevent and combat organized and premeditated 'gang fraud' and serious fraud by using modern communication tools.