For years, inmates have been banned from cell phones in prison, whether they were smuggled or thrown over the wall. Some inmates then use the phones to organize and carry out more crimes.
For years, inmates have been banned from cell phones in prison, whether they were smuggled or thrown over the wall. Some inmates then use the phones to organize and carry out more crimes.
The simplest answer is to jam the reception and transmission of cell phones in prisons. Many states would like to do just that in some or all of their correctional facilities, but they face a problem: The Federal Communications Commission won't let them.
The FCC says only federal agencies can block cellphone signals, not state or local authorities. This week, corrections officials from 29 states asked the FCC to revise a 1934 law prohibiting interference with radio signals, including cell phones.
Twenty-six states were on the original petition; Ohio, Oregon and Texas joined after the petition was filed. Unfortunately, the name of Walter McNeil, head of the Florida Department of Corrections, is not listed among the petitioners.
Yet Florida also has the problem. Just over two weeks ago, a correctional officer at the Everglades Correctional Facility was arrested for drug trafficking, conspiracy to smuggle drugs into a correctional facility and bribery after allegedly agreeing to smuggle smuggled two cell phones, a pound of marijuana and 4 ounces of cocaine. ease.
In the past fiscal year, the Florida DOC confiscated 336 cell phones from the Florida prison population. Penalties for smuggling cellphones into Florida prisons were increased last year to a third-degree felony and up to five years in prison. Last year, Florida prison officials put the state's first cellphone sniffer dog to work.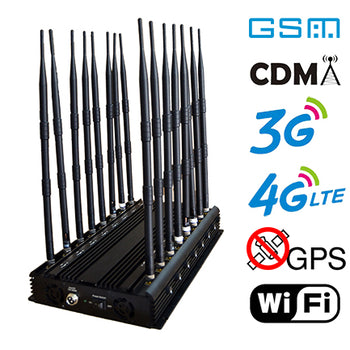 California, which has the largest prison system in the country, confiscated more than 2,800 cellphones last year, Time magazine reported, double that of 2007. A prison staff member admitted to earning more $100,000 in one year by selling cell phones to inmates.
In the event the FCC fails to act, members of Congress are taking steps to change the law. Sen. Barbara A. Mikulski, D-Maryland, is among the proponents of legislation to change the law. "Across the country, cell phones are being smuggled into prisons and used by inmates to communicate with criminals on the outside," she said. "A little over two years ago, Carl Lackl, a young father of two in Maryland, was killed after an inmate used this cell phone to order a hit. This is not an isolated incident and it needs to stop. »
THREAT TO PUBLIC SECURITY
Last year, officials at Lee Correctional Facility in South Carolina discovered inmates using cellphones to conduct an identity theft operation. Last year, prison officials in that state confiscated more than 2,000 cell phones or cell phone parts.
That same year, Jon Ozmint, director of the South Carolina Department of Corrections, demonstrated jamming technology to reporters in a prison by turning off cellphones in an auditorium — but not in rooms around it. . Ozmint told reporters it was possible to limit jamming signals so that cellphones used by correctional officers were not affected.
John Moriarty, the inspector general of the Texas prison system, said the need to change the law was "crucial. Cell phones are the most immediate threat to public safety in Texas," he told the Houston Chronicle. "We orchestrated many crimes on these phones."
The cell phone lobby is fighting against prison officials. John Walls of CTIA - The Wireless Association (formerly known as the Cellular Telephone Industries Association) told the Chronicle that the signal jammer technology "is inaccurate. The problem with jamming technology is that it is imprecise. »
He added: "We certainly don't disagree on the intent. We don't have a single legitimate client behind bars, and shutting them down is as much of a concern for the industry as it is for anyone. ...Where we think we might be able to do a better job...is looking at all the solutions available today and selecting the ones that protect legitimate use while solving the problem, and that would be cell detection and managed access. "
It is possible to affect legitimate cell phone use through overcrowding, but most large-scale prisons are quite isolated. Jamming could be done there with little risk of blocking legitimate calls. Rules could be drafted to govern jamming in prisons, labor release centers and other facilities in cities and near homes and offices.
State prisons, whether by interpreting current laws or passing new ones, should be able to jam cellphone transmissions — and Florida correctional officers should join the other 29 states in demanding the authority at the FCC.