38W 16 Bands Adjustable Desktop Cell Phone Jammer GPS WIFI Blocker
Regular price
$1,078.63 USD
Regular price
$1,630.59 USD
Sale price
$1,078.63 USD
Unit price
per
Sale
Sold out
There is currently a problem with our credit card payment channel, which is being dealt with urgently. If you want to pay with Paypal, please contact us.Our email is: topsignaljammer-service@outlook.com

As the most powerful desktop jammer, this device has comprehensive jamming bands, can jamming all mobile phone frequencies, WiFi, GPS, Walkie - talkie and so on. A total of 16 different signal frequencies can be interfered. The range of applications is very wide.
This product has a very large range to jammer signals, can block all signals within 70 meters, able to meet the needs of the vast majority of situationsa. Suitable for classrooms, auditorium, library, cinema, office space such as a larger place. The jamming signal of this device is very stable and can guarantee the interference effect. This device is arguably the most reliable desktop jamming device of all time. The 38winterference meets your daily needs.
Product Features:
1.Has a good cooling system with cooling fan inside
2.This jammers can adjust or turn off any single band without influencing the other bands operation
3.Can work continuously for a long time
Application Area:
Can be applied at meeting rooms, conference rooms, museums, galleries, theatres, concert halls, churches, temples, restaurants, classrooms, training centers, factories, banks, trains, bus and more
Jamming frequencies
CDMA: 850-894MHz
GSM: 925-960MHz
DCS: 1805-1880MHz
PCS: 1920-1990MHz
3G: 2110-2170MHz
GPS: 1570-1580MHz
WIFI /2.4G: 2400-2500MHz
VHF: 135-174MHz
UHF: 400-470MHz
4G LTE: 725-770MHz
4G: 2300-2400MHZ
4G: 790-862Mhz
4G: 2620-2690Mhz
315Mhz
GPS(L1-L5): 1170-1580MHZ
3.5G: 3500-3600Mhz
Jamming radius:Up to 70 meters
Power supply:Used after connecting the power supply
Total output power:38W
Operating temperature:-10℃ to +50℃
Operating humidity:5% to 80%
Device size:395mm*238mm*60mm
Device weight:7000 g
Precautions:
1.The jammers are customized according to the frequency bands of different countries, please confirm that the purchase country and the actual use country are consistent. Otherwise it can not be used.Please read the jammer function before purchasing.
2.If the low power jammers(such as handheld jammers) to blocker signal device(such asWIFI router, Bluetooth audio equipment, etc.), the effect will be poor or even can not jammer.
3.It is forbidden to use while charging.
4.Do not use handheld jammers as desktop jammers.
5.Do not use jammers before connecting the antenna.

Share
Same/next Day Fast Shipping, Delivered within 7-10 Days

Provide Tracking Number

Free Shipping
View full details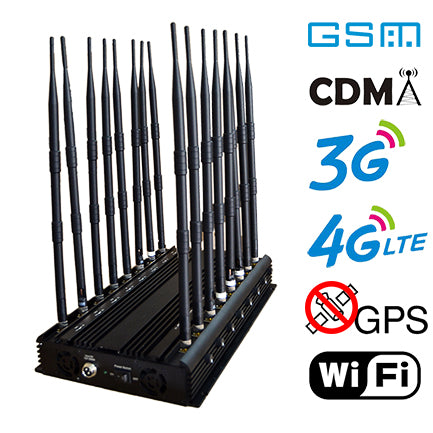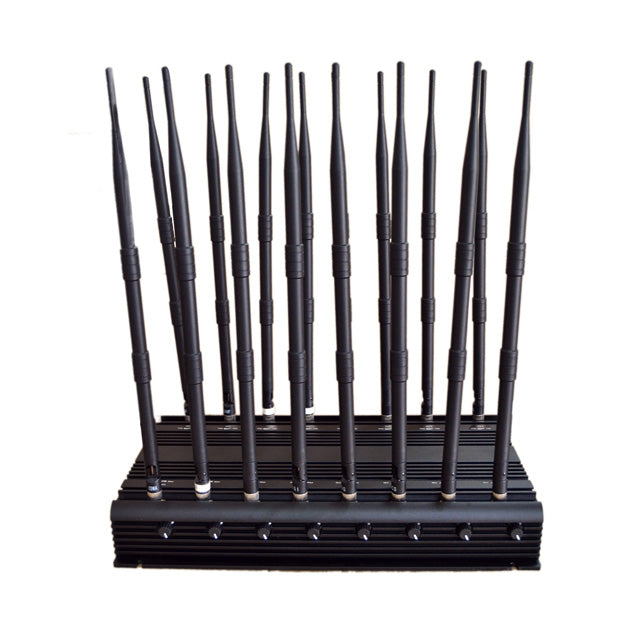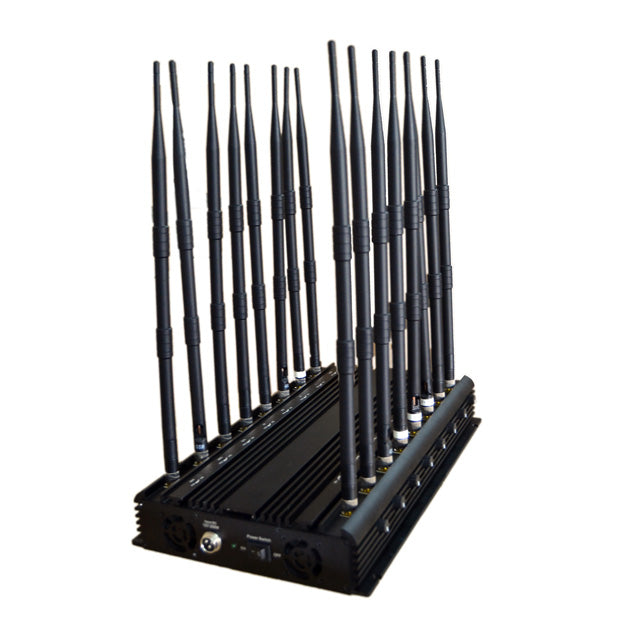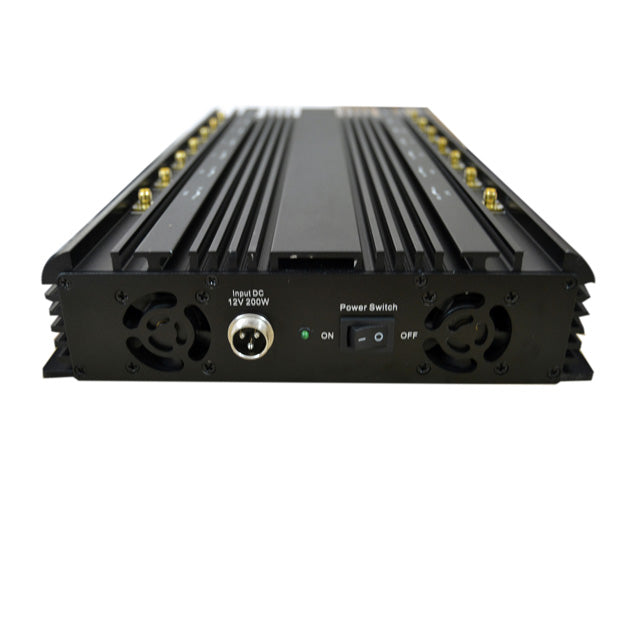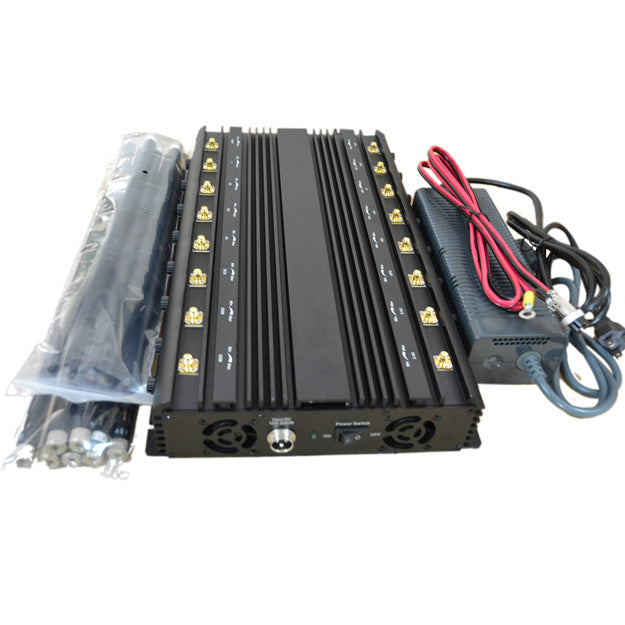 Very good quality
The jammer can run continuously for 24 hours. Using aluminum shell, good heat dissipation. The interference range is larger. It's perfect for me to use it in my apartment, I use to block cell phone/GPS/wifi/RF signals from entering my apartment.
This thing works well indoors.
This thing works well indoors. It works well in restaurants, but sometimes it takes a minute to eliminate the signal. An office worker stammered outside with his mobile phone for 20 minutes. I think it's time to go back to work. Turn it on, she was ten yards away, and killed her phone in just a few seconds. It doesn't work well in my car, but it may be that the windshield is blocking some signals. For some mobile phones, it can work within a few seconds, while for others, it cannot work. I like to interfere with the cells of some of the women driving if I buy a more powerful device.
A bit heavy
It is a bit big, weighing about 5kg, of course, it runs very well, I bought it, it can shield a variety of signals to meet my needs.