In the modern world, you are tired of the phone ringing around you and if there are no major events that concern you, there will always be people to bother you. It's no surprise someone who wants to sell you something cuts off the phone. The more connections we have with electronic products, the more personal information we share with the outside world. As a result, we will continue to receive more and more harassing calls. Our own time is being wasted more and more.
If you do your research on this product, you will find that it is easy to live the peaceful life you want.
An important function of this device is a unique control function. This means that even if you and your family are in the same house and have different needs, you can still meet your needs at the same time and in the same place. For example, if you want to read in the afternoon without disturbing other people's 2g ringtones and make a 4g call, all you have to do is open the individual control 2g 3g and only close the individual control 4g, which is very convenient!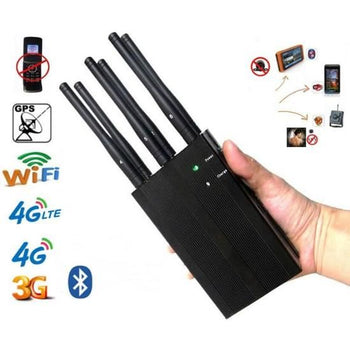 Another great benefit is that all cell phone jammer are portable. This 2G 3G 4G cellphone blocker is portable, easy to carry and equipped with 6 antennas, so it can cut CDMA, GSM, DCS, PCS, 3G, 4G LTE and 4G WIMAX interference distances from 5 to 10 meters at the same time depending on the signal strength in a certain area. With the optional button you can therefore select the interference frequency band of the 2G 3G 4G GPS jammer according to your actual requirements.
As a professional wireless jammer manufacturer, we are now trying our best to meet the needs of the desperate people. We invented the latest 6-band 2g 3g 4g cell phone jammer and brought it to people's everyday lives. It can block all cellphone signals including 2g 3g 4g. If you want to live a peaceful life and avoid interference with cell phones and electronic products, then this is the place to turn it on. This way, you will no longer find it difficult to fall asleep or enjoy reading.