Latest Desktop Portable 100W Cell Phone 4G 5G GPS WiFi 2.4G 5.8G Frequency Wifi Jammer
Regular price
$699.99 USD
Regular price
$1,000.00 USD
Sale price
$699.99 USD
Unit price
per
Sale
Sold out
There is currently a problem with our credit card payment channel, which is being dealt with urgently. If you want to pay with Paypal, please contact us.Our email is: topsignaljammer-service@outlook.com

This high-power 10-channel mobile phone signal shielding device, with the maximum transmitting power of 100W and the shielding radius of up to 30 meters, can effectively shield various 2G3G4G5GWIFI signals, and especially enhance the power push for 3G4G. The main body shell adopts the professional heat dissipation structure, the style is simple and beautiful, generous but does not lose the fashion, widely used in the judicial profession, the education profession, the party and government organs, the army and other important secret places such as all kinds of meeting room and so on.
Product Features
- Ten channel outputs, (2G 3G 4G) per channel RF power 10W; (5G) per channel RF power 5W;
- Effectively shield all 2G, 3G, 4G 5G WIFI signals from Mobile, Unicom and Telecom;
- In particular, the power boost for 3G and 4G is strengthened, and the output power of each channel is guaranteed to be no less than 10W in full;
- The host adopts DC 24V power supply and is equipped with a precision voltage regulator circuit. Even if the voltage fluctuates greatly, it will not affect the normal operation of the host;
- The main body of the shield is designed by a professionally designed heat dissipation structure. The style is simple, beautiful, and generous without losing the fashion design.
- High temperature resistant environment, can quickly transfer heat to the entire heat exchange surface (ie, heat sink fins) to avoid local accumulation of heat;
- The air inlets and air outlets on both sides are symmetrically arranged to form convection, and the two silent fans immediately discharge the heat of the power amplifier to ensure stable operation of the host;
- It can be continuously turned on and used for many years, with stable performance and long service life.
Channel: working frequency MHz/ average output power:
- 2G: 870 - 880MHz / 10W
- 2G: 925 - 960MHz / 10W
- 2G: 1805 - 1920MHz / 10W
- 3G: 2010 - 2025MHz / 10W
- 3G: 2110 - 2175MHz / 10W
- 4G: 2300 -2 390MHz / 10W
- WIFI: 2400 - 2485MHz / 10W
- 4G: 2550 - 2675MHz / 10W
- 5G: 3400 - 3600MHz / 5W
- 5G: 4800 - 4900MHz / 5W
Other Parameters:
Total power: 100W
Ambient temperature: -40℃ - +55℃
Relative humidity: 35 - 85%
Battery: 4000mAh
Jamming radius: Up to 30 meters(Jamming radius depends on the local signal strength)
Weight: 4.5KG
Dimensions: 321 * 185 * 80 mm
Power consumption: ≤240W
Power output: DC 24V / 12A
The installation height: 1.8m - 2.5m
Installation environment: indoor
Advantage Characteristics:
Ultra-thick chassis and dense heat sink fin structure design;
Built-in dual fan convection cooling;
Using high quality metal shell switching power supply.
Packing List:
1 * Portable signal jammer
1 * AC charger
10 * Antennas

Share
Same/next Day Fast Shipping, Delivered within 7-10 Days

Provide Tracking Number

Free Shipping
View full details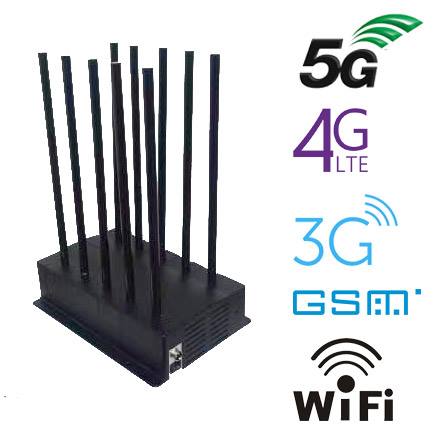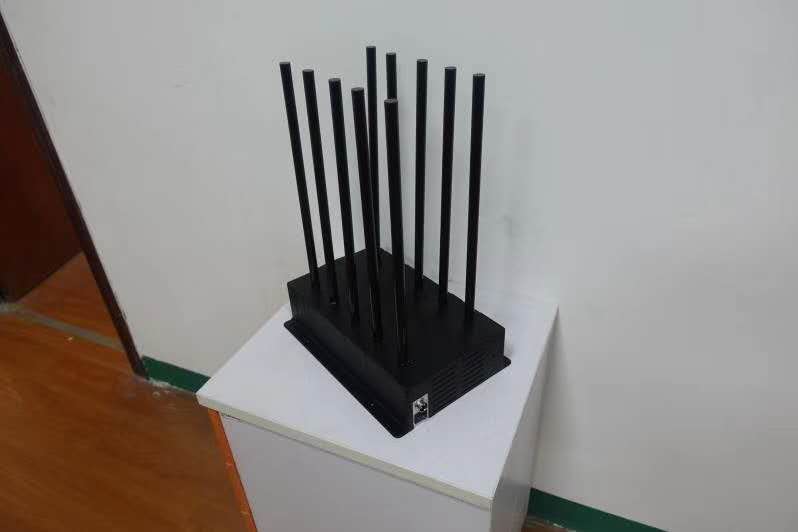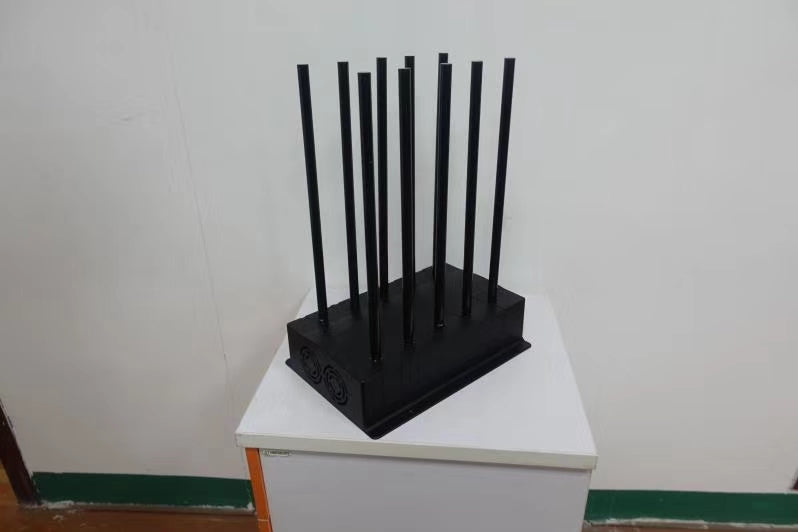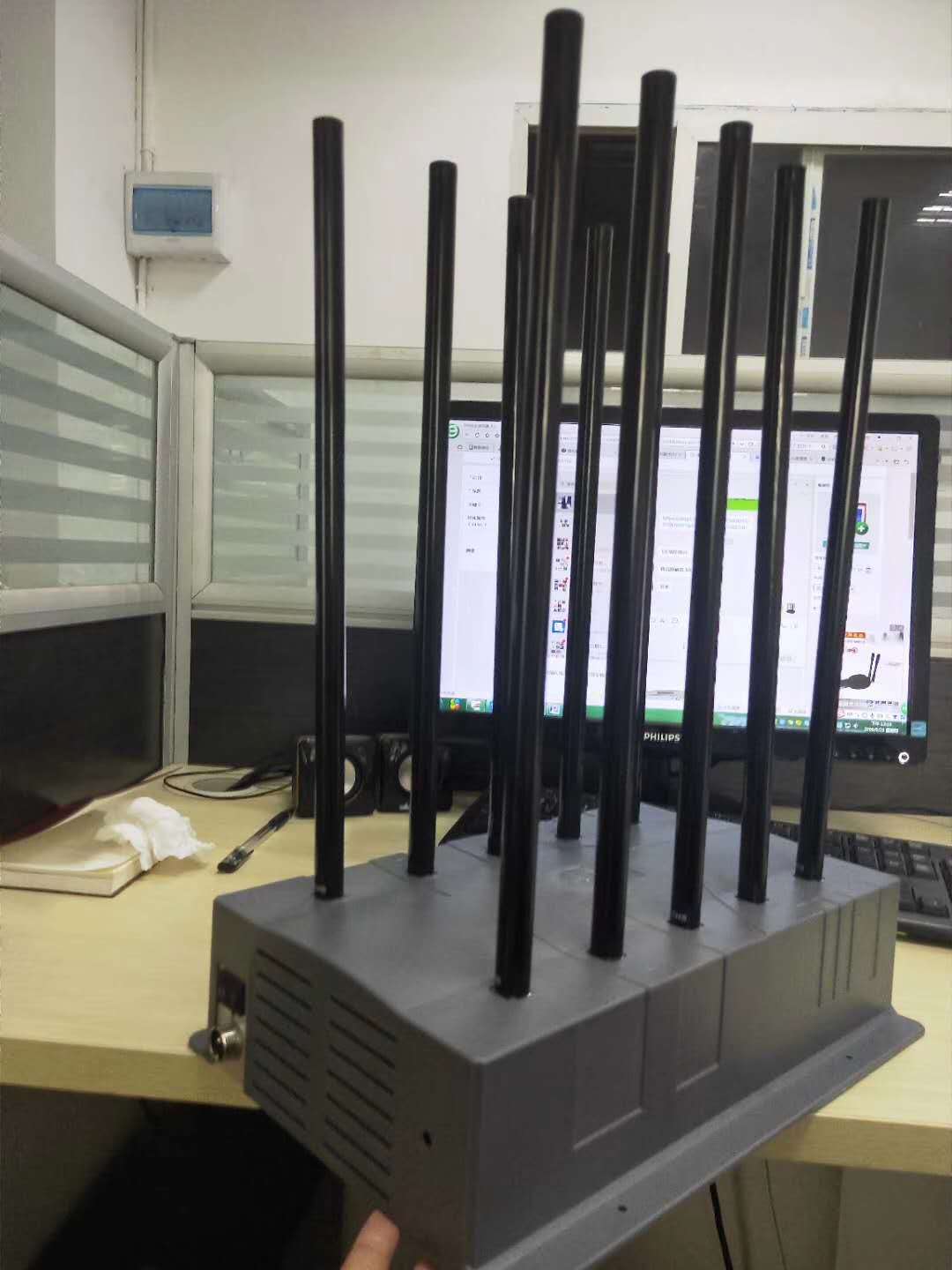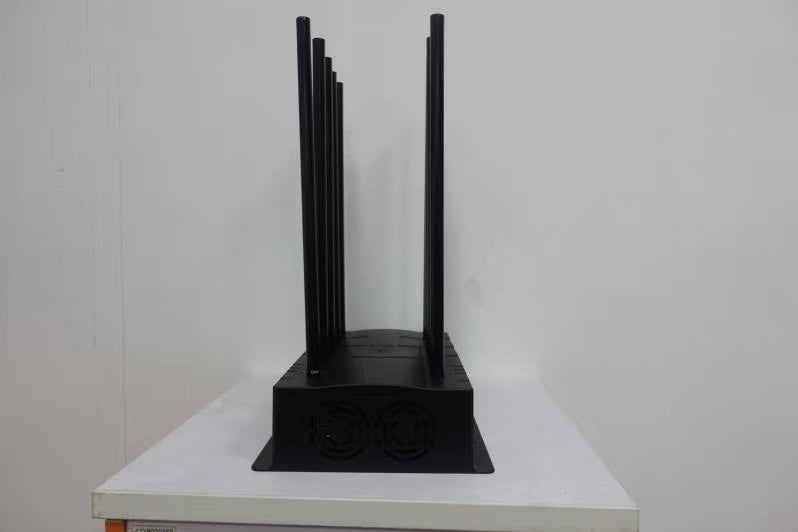 The effect is very good
I used it in my 3000²-foot factory, and I found its effect was very good, so that my workers would not be able to use their mobile phones during working hours, and they would be able to work with peace of mind. Very good quality. I did this in 15 days. Just received it.