With the development of science and technology, electronic products such as mobile phones have dramatically developed. Useful for everyday life. On the other hand, there are some disadvantages. For example, we often see the phenomenon of cheating on a mobile phone during a test. It has a negative effect on the fairness of the exam. An increasing number of students are using smartphones during class. Many people use mobile phones during class. For the teacher, "how to prevent the students from tampering with the smartphone" is an annoying problem. Interfering devices are used to deal with these problems.
It is also common to make loud voices on smartphones such as trains, libraries, subways, and concerts. It gives discomfort to those around you. Today, many people value their privacy. As you operate gps, your whereabouts may be tracked. We place great importance on the confidentiality of information, especially in places such as prisons, police and the military. Introduce an institution that can disable mobile phones.
Interfering devices are used to prevent these phenomena. But how do you choose a jammer? Many people are in trouble with this problem. Here's a quick introduction on how to choose a jammer. If you are a jammer for going out, you generally choose a small cell phone jammer. Mobile phone jammers equipped with 5 antennas are very popular in our shop. Therefore, it is recommended to block the radio wave of the mobile phone equipped with 5 antennas.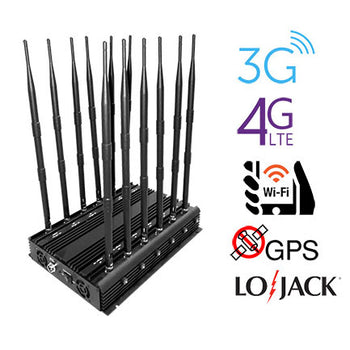 Use a jamming device to prevent cheating. We generally recommend stationary jammers at the test site. In addition, we recommend out-of-service devices that block smartphone signals such as wifi, 3G, 4G, and GSM.
In places such as prisons, police and the military, we place great importance on the protection of information. In these cases, we generally recommend large stationary jammers and ultra-strong signal jammers.
To protect your whereabouts and privacy, we recommend GPS jammers to prevent them from being tracked. This site has many devices that block GPS signals. The customer selects an out-of-service device according to the blocking range. Generally, the more antennas you have, the wider the range of blocking.
There is also the phenomenon of taking privacy with a drone. Recently introduced high-tech technology. Developed a drone jammer. In this case, we recommend the drone jammer.
Customers select the jammer according to their purpose, use case, blocking range, etc.