In the morning news on February 2, in response to recent media reports about its suspension and shutdown of the 3G network, Verizon told Mobile World Live that the plan to reallocate spectrum is still in progress.
Verizon's senior vice president of network engineering Heidi Hemmer (Heidi Hemmer) said that the operator has not slowed down its withdrawal plan and is "actively managing the network to remove usage" from the 3G infrastructure.
"As usage drops, we will re-cultivation of the spectrum." She added that the shutdown will be completed on January 1, 2023.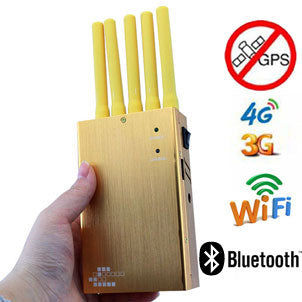 Cynthia Grupe, vice president of Verizon network engineering, pointed out that some 3G spectrum has been converted, indicating that the 850MHz spectrum previously used by CDMA has been re-allocated to its low-frequency 5G launched nationwide at the end of 2020.
A Verizon representative added that with the implementation of the withdrawal, some customers may experience a decline in service quality or service loss, but said that they will not "stop any customer (service) without notice."
The operator began to stop activating 3G terminal equipment in 2018, and previously expected to complete the network shutdown before the end of 2020.
Its competitor AT&T's goal is to complete the shutdown of the 3G network in February 2022.
Cell phone jammer can shield 2/3/4/5G signals, GPS, WiFi, drones and other signals. They are mainly used in prisons, schools, churches, gas stations and other places to provide you with shielded communication services to protect your privacy Safety!