In the 5G era, indoor scenes have become mainstream scenes. It is expected that more than 80% of data traffic will occur indoors. Indoor scenes for vertical industries, such as VR/AR, 4K/8K, and other business forms, are also increasing. Indoor coverage capabilities put forward new requirements. In such a large environment, 5G small base stations that are easy to deploy, easy to maintain, low power consumption, and low cost are getting more and more attention from the industry, and the construction of small base stations is expected to usher in an explosion.
The relevant person in charge of Strategy Analytics predicts that the average annual compound growth rate of global small cell equipment shipments in the next five years will exceed 100%, reaching 117%. Wei Leping, executive deputy director of the Communications Science and Technology Committee of the Ministry of Industry and Information Technology and director of the China Telecom Science and Technology Committee, also said that small base stations in the 5G era will usher in huge opportunities. It is expected that the number of 5G small base stations in the Chinese market should be in the order of tens of millions.
It is no exaggeration to say that small base stations have become an important part of 5G networks, and, in a sense, the deployment progress of small base stations is one of the key factors that determine the success of 5G commercial use. It will redefine telecommunications. The competitive landscape of equipment vendors and operators.
Multiple advantages are highlighted, small base stations play a big role
In the 3G/4G era, operators have already begun to deploy small cells, but the indoor coverage at that time was still dominated by outdoor coverage and traditional DAS. Small cells were mainly used to achieve network expansion and coverage assurance in key areas. However, in the 5G era, because the frequency band continues to rise, it is difficult for signals to penetrate walls or buildings. The outdoor method of indoors is no longer effective. Traditional DAS systems have disadvantages such as difficulty in making use of the old, expensive to upgrade, and complicated to deploy. Therefore, it has 5G small base stations with advantages such as high capacity, low cost, and simple deployment have begun to emerge and become an important means of indoor network digitization. In addition, in addition to the basic requirements for indoor network coverage, the vertical industry market also expects high network performance, high operation and maintenance efficiency, and diversified services. Traditional DAS has problems such as difficulty in finding faults, positioning, supervision, and precise coverage, which are difficult to meet the diversified needs of industry users; while macro sites have high costs, poor flexibility, and cannot meet user needs. At this time, the small base station becomes crucial.
Specifically, 5G small base stations introduce an ultra-dense networking architecture, which has the capabilities of visual operation and maintenance, precise positioning, and intelligent analysis. In addition to solving network coverage problems, it can also meet the needs of users in vertical industries for sophisticated network construction and intelligent operation. , Location services, customer refined services and other aspects.
Wei Leping also mentioned before that the deployment of 5G small base stations is mainly based on two considerations. One is that small base stations are low-cost and easy to deploy, making them a natural choice for indoor and outdoor hotspots and weak coverage areas. The second is that small base stations can increase the capacity hundreds of times, which can solve the limitations of macro stations and indoor sub-systems in increasing the capacity of large data.
"The low power consumption, low cost, scalability, and ease of deployment of 5G small base stations will play an important role in the 5G network, and will assume the main indoor business traffic through digital indoor coverage. Play an important role in the application of the industry." said the relevant person in charge of Inspur.
Small base stations can play a key role in large office buildings, large hotels, airports, high-speed rail stations, bus stations, terminals, shopping malls, shopping malls, large supermarkets, subways, high-speed rails, and highway tunnels.
For small bus stations, small supermarkets, small office buildings, etc., small base stations can solve the overall capacity and coverage requirements in the scene.
For areas where network traffic is high, small base stations solve the problem of heat absorption in local areas and alleviate network congestion, such as universities and sports venues.
In view of the isolation of some areas of the building, the coverage area is relatively independent, and there are walls with high penetration loss in other areas of the building, small base stations can effectively solve the signal coverage problem.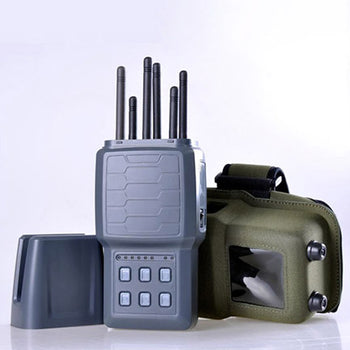 In some buildings, the indoor area of ​​each floor is large and there are many internal partitions. When outdoor coverage is used, higher usage costs will be incurred, and co-frequency interference problems are likely to occur. Small base stations can be used for such areas. Carry out signal depth coverage.
In Inspur's view, in the future, 5G small base stations will further realize the integration of edge computing through virtualization and cloudification, as well as support for intelligent operation and maintenance, and will be able to better provide deterministic performance to meet the three major applications of eMMB, uRLLC, and mMTC. The scene's 5G dedicated network realizes vertical industry applications such as machine vision, high-precision positioning, VR/AR, Internet of Vehicles, and data not leaving the park.
All in all, small base stations will provoke the burden of enhancing signal coverage in the 5G era. It can also be combined with MEC and other technologies to provide vertical industries with innovative service capabilities for cloud-side-end collaboration, and take on the role of leveraging the "blue ocean" market of vertical industries. Important task.
Cell phone jammer can shield 2/3/4/5G signals, GPS, WiFi, drones and other signals. They are mainly used in prisons, schools, churches, gas stations and other places to provide you with shielded communication services to protect your privacy Safety!