Gartner, the world's leading information technology research and consulting company, emphasizes that infrastructure and operations (I&O) leaders must begin to prepare for six trends in the next 12 to 18 months.
Jeffrey Hewitt, vice president of research at Gartner, said: "The COVID-19 pandemic has forced IT executives to adjust their operations in response to increasing home office conditions and unpredictable changes in IT demand. However, the COVID-19 pandemic is not the only motivation for most I&O employees to continue working from home. The development of infrastructure enables remote I&O teams to effectively support new scenarios, use cases and technologies."
Mr. Hewitt pointed out the latest trends affecting I&O, and put forward his own suggestions on how to best respond to these issues to achieve the best results in the post-epidemic era:
Trend 1: Ubiquitous operations
Gartner predicts that even after the epidemic, 48% of employees will still work from home, compared with 30% before the epidemic. This shift will force IT executives to cultivate the flexibility and resilience of corporate organizations, enabling employees to work from any location, allowing customers from any location to access services, and managing the deployment of business services on various distributed infrastructures.
Mr. Hewitt's suggestion is: "As far as location flexibility is concerned, the traditional structured process within I&O makes corporate organizations vulnerable. Through ubiquitous operations, corporate organizations can disperse personnel to locations that are meaningful to the business. Start operations there. Because companies don't have to hire employees in specific geographic locations, this allows companies to have a wider range of talent options."
Trend 2: Optimal Infrastructure
Mr. Hewitt said: "The key to ubiquitous operations lies in the development of programmable infrastructure that allows employees to perform the right work at the right time and place, and this is the core of the optimal infrastructure. As infrastructure and operations move towards integration And operational development, various solutions such as hyper-converged infrastructure or computing storage must match the best use cases."
Optimal infrastructure will also involve data centers and edge infrastructures that are difficult to measure and can lead to complex deployments. Mr. Hewitt recommends that organizations start from a business perspective while focusing on optimizing costs and tools to build use cases for specific infrastructure deployments.
Trend 3: Operational Continuity
More and more jobs need to support geographically dispersed customers and employees. Therefore, regardless of external factors, IT services must ensure continuity, so as to achieve automatic deployment and maintenance with minimal exposure. By 2025, 60% of enterprise organizations will use automated tools to deploy new computing resources, reduce deployment time and achieve greater agility.
Mr. Hewitt's suggestion is: "As long as this trend is correctly grasped, organizations can increase efficiency and speed up work deployment. The main drawback is that they need to learn before using new tools or processes that support continuity (sometimes very complicated). the process of."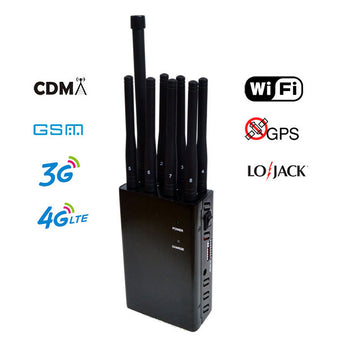 Trend 4: Modernization of the core infrastructure
To ensure the synchronous development of enterprise infrastructure, core operation and maintenance should be regarded as a long-term process rather than a one-time project. Companies will need to coordinate local and remote infrastructure that minimizes resistance to legacy equipment.
Mr. Hewitt's suggestion is: "The advantage of modernization of the core infrastructure is that it can reduce technical debt and lay the foundation for the use of agile infrastructure to respond to the growing digital business needs. Companies must implement a transformation plan that includes a realistic timetable, and the plan should Consider changing skill requirements."
Trend 5: Distributed Cloud
Another major trend is to decentralize the cloud by allocating cloud resources, and the burden of providing support is shifted to cloud service providers. This method will achieve location flexibility and reduce unnecessary waiting time.
Mr. Hewitt's suggestion is: "The distributed cloud market is still immature, so the cost may be high, and the deployment of the model is also very complicated. But because most cloud service platforms will provide at least some on-demand distribution in the next four years Cloud services, enterprises and organizations should still regard them as part of the future development of cloud computing."
Trend 6: Key skills and roles
Mr. Hewitt said: "As organizations adapt to the new business environment, their requirements for I&O skills will continue to evolve. Specifically, the focus has shifted from infrastructure roles to collective key skills. This is important to specific infrastructure teams. The traditional "territorial" thinking posed a challenge and at the same time encouraged collaboration."
By 2022, I&O leaders are expected to prepare at least 12 high-priority skills for their organizations. In the current situation where the IT talent market is still a buyer's market, Gartner recommends recruiting talents with these skills; at the same time, Gartner also stated that I&O leaders should consider the fundamental cultural changes that this trend will bring and make corresponding plans.
Cell phone jammer can shield 2/3/4/5G signals, GPS, WiFi, drones and other signals. They are mainly used in prisons, schools, churches, gas stations and other places to provide you with shielded communication services to protect your privacy Safety!