The Capital Territory government has indicated it may consider deploying GPS jammer, which can block cellphone signals. The technology is housed at the Alexander McConough Center in Canberra, where mobile phones are increasingly making up the proportion of contraband goods seized.
This week, Goulburn's Supermax 2 high-security forces installed a new cell phone jammer that's harboring extremists and terrorists. If the first test is passed, the New South Wales prison will face a two-year trial.
The latest generation of jammers contain many antennas that can shield the frequencies normally broadcast by cell phones, making the device redundant.
A spokesman for the Department of Justice and Community Safety said the Goulburn test results could lead to the use of the technology in ACT.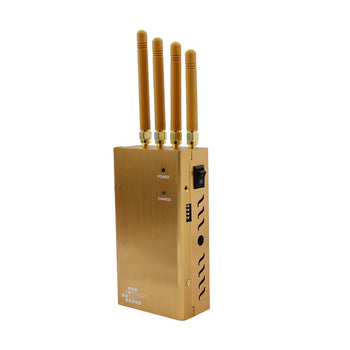 He said: "The installation of mobile WiFi jammers at the Marknock Center in Alexandria is very complicated."
"It is important to note that this is not the first test of the technology in Australia. So far, the solution has proven expensive and results vary."
Cell phones can usually be found in Hume's Alexander Makonok Center. In 2017, The Canberra Times revealed the prisoner was photographed using a thumb-sized cell phone. Because of their size, these devices can be smuggled into body cavities, and because they contain very little metal, they are more difficult for metal detectors to find.
Telephone seizures as a percentage of smuggling seizures
These numbers are expressed as percentages and refer to the Alexander McNaughty Center. In the remaining four months of 2019, cell phone seizures as a percentage of total contraband seizures
This week, the Canberra Times released new data showing that a total of 189 mobile phones have been confiscated at the Alexander Marco Noch Center since early 2015. Of these, 31 people have been taken from prisoners this year so far.
In 2019, mobile phones accounted for more than 6% of contraband goods seized in the Capital Territory's jails. This is the highest level in the last five years, higher than the 5.5% in 2018.