We have been able to see in all the newspapers recently what is now known as the "Roman Mafia" scandal. Most of the time, some intrepid reporter wanted to take the plunge, maybe because he was lucky enough to read for a few minutes, or who knew the so-called criminal organization used "tips" that appeared "jammers" and cards on behalf of a third party to divert the investigation .
The former, so-called jammers, are said to be inoperative to divert investigations by competent authorities. Obviously, we don't have "paper" on hand, just like we don't have "tips", so we limit ourselves to answering the most interesting questions as reliably as possible; even if they turn on the jammer, how is it possible to intercept them?
The answer is simpler and more obvious than you might think, by visiting and reading our previous news, especially "Which jammer to choose", you can give answers to all questions, but we want to clarify again, we will explain below detail: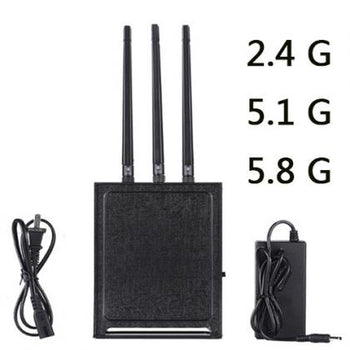 To be able to protect the environment, it is necessary to have more than one jammer and so on.
Bugs use so many frequencies that there is no pocket GPS jammer in the world that can cancel them all. Conceptually, it's a bit like having a room with an assumed number of 10 doors, and closing 1 or 2 doesn't preclude opening the rest of the doors.
Pocket jammers, let's talk about the best ones, suppress your phone's frequencies up to 2.4GHz WiFi networks or GPS. They open the "door" for all VHF - UHF radio errors, or possibly high radio frequency errors, and why not, directional laser pointing or simply recording directly to the MicroSD, the latter two of which cannot be done without jammers inhibition!
The moral of the story is that the equipment purchased is not sufficient to create a safe environment.
To create a safe environment, at a minimum you need to cover all VHF UHF frequencies, cell phones, high frequency radios and other equipment such as white noise generators designed to protect conversations from any tape recorders and/or directional. That's the only technical explanation, the rest is just chatter from bars or the writings of "newspapers" paid by third parties.
As with any investigation, most interceptions are conducted over the phone. These cards, even in the name of a third party, are not secure. There are several ways to intercept them and charge the end user. The only secure system is an encrypted cell phone, in which conversations are inaudible and do not appear on any printouts.
This isn't meant to be a "criminal guide," but it seems more appropriate to clarify and tell the truth.