Latest Handheld 4G Mobile Signal Jammer With Plastic Shell
Regular price
$426.98 USD
Regular price
$600.00 USD
Sale price
$426.98 USD
Unit price
per
Sale
Sold out
There is currently a problem with our credit card payment channel, which is being dealt with urgently. If you want to pay with Paypal, please contact us.Our email is: topsignaljammer-service@outlook.com

This High-power handheld (2G/3G/4G full-band)
cell phone jammer
with Wi-Fi/ GPS/LOJACK signal, easy to carry, flexible to use, and built-in large capacity battery, can be used in the Public Security, Police, The Bomb Squad, S.W.A.T, Military security forces ,Anti-terrorist units, Anti-drug units, Border control units, Checkpoints, Personal use, etc.
Features:
Handheld design with ABS plastic shell, Small, Palm-size;
Easy to carry, Pocket-size, Hang or wear on the arm or belt(for police);
High output power, Can shield all common phone signal around radius 5-20m;
Stable performance, Wind hole on two sides and inside coolers make a constant cooling working, The temperature will be less than 50 after continues work 1.5 hours;
Power supply using big capacity lithium battery: :4700mA/h, Rechargeable with AC charge and Vehicle DC12V charge, full time about 4Hours,Working time:90 minutes;
Each band can work separately or simultaneously.
Personalized custom: For different area or devices to customize different types of frequency signal, include Wi-Fi 5.8Ghz signal.
Notice:
1. Please charging 10 hours before fist usage, In order to extending battery life.
2. Make sure all antennas fixed correctly before the power supply switch turn on .
3. When power on, Keep dry and draughty, keep away from computer, notebook PC, television, audio
and AM/FM radio to prevent interferences.
4. The normal operational temperature is about 50 ° C. If the temperature is higher than the above, turn off the power immediately and contact local agent for help. the operating temperature:-10℃ to +45℃
5. Its functional coverage will depends on the location and strength of the ambient mobile phone base stations.
6. The antenna should be Vertical to the ground to get more efficient shielding effect.
7. The Ni-MH rechargeable battery has estimated 500 times recharge cycles. Please contact the local agent to replace battery if it is not rechargeable.
8.Any sealed mark on the machine tore is invalid.

Share
Same/next Day Fast Shipping, Delivered within 7-10 Days

Provide Tracking Number

Free Shipping
View full details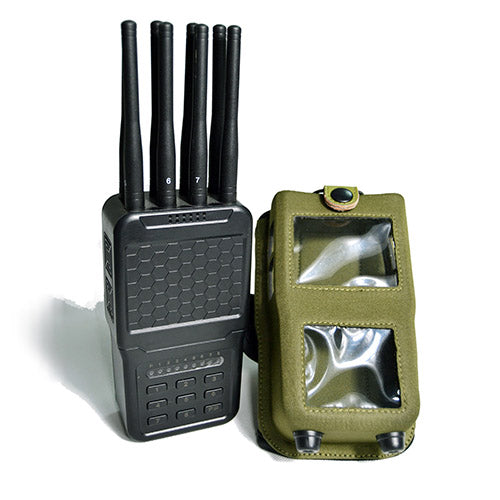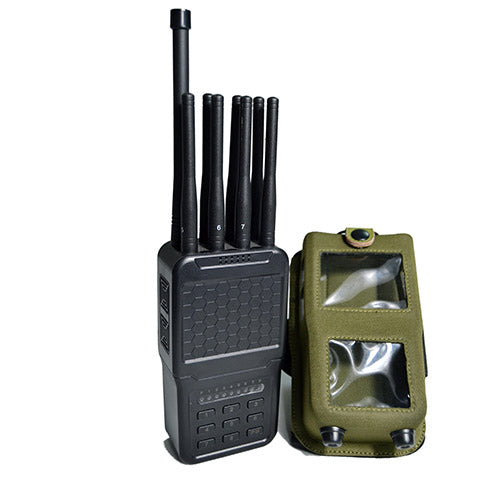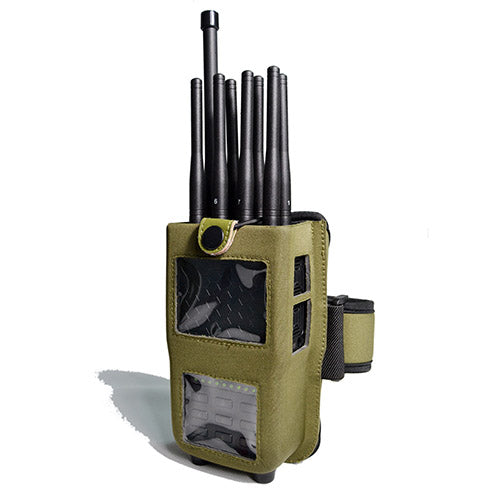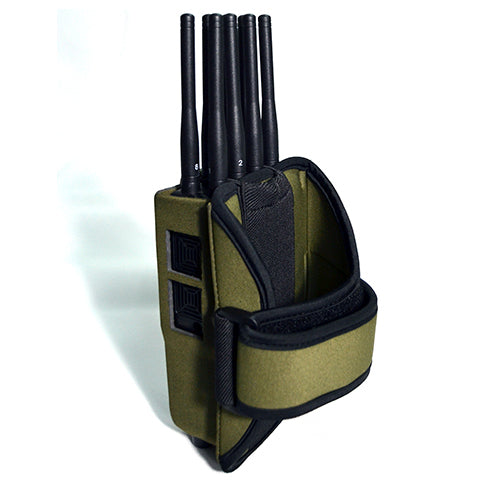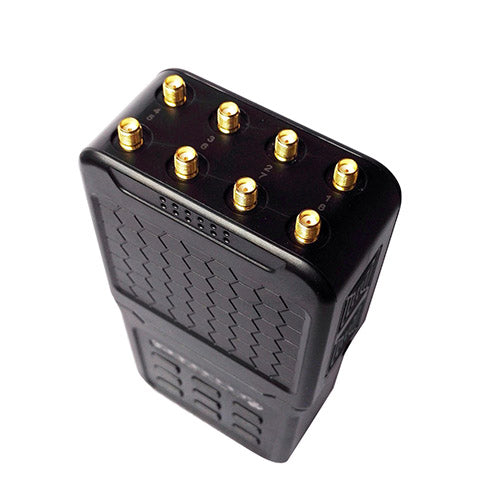 very cheap
I compared a lot of sites before buying jammer, topsignaljammer has a much lower price than other sites and the quality is very good.
Shielding works well.
I bought it and received the package a week later, it's a plastic case, but that doesn't prevent it from dissipating heat, and the device works well.
It's very easy to use
It's very easy to use and it's also very effective, the important thing is that it's portable and has a built-in battery so I can use it anywhere
I like it.
In many sites to see this jammer, do not know which one to choose, and finally choose this site to buy, receive the products found and described in the same principle, I like it.