4 Bands Portable Jammers Jamming GSM 3G GPS WIFI 315MHz 433MHz 868MHz
Regular price
$169.88 USD
Regular price
$260.00 USD
Sale price
$169.88 USD
Unit price
per
Sale
Sold out
There is currently a problem with our credit card payment channel, which is being dealt with urgently. If you want to pay with Paypal, please contact us.Our email is: topsignaljammer-service@outlook.com

The GSM jammer uses the most popular four antennas, gold color and handheld design. For indoor and outdoor use, it is convenient, with small portable, light weight and easy to hide the main characteristics. Interference signal types include CDMA GSM PCS 3G WIFI GPS 315MHz 433MHz 868MHz. We provide you with 5 kinds of shielding signal combinations, such as GSM+3G+GPS, WIFI+GPS, GSM+3G+WIFI, they are are widely purchased by customers. And the jamming radius of all combinations can reach up 15 meters, you can buy according to your requirements. If there is no interference signal combination you want, please contact us for customization.
Because of its many advantages, which in today's is very popular on the jammer mart, at major need to ban cell phone use, aspects and so on, were also the driver for the tracking. It can be banned cell phone use and protect your privacy.
Jamming Frequencies:
- CDMA : (870 - 880MHz)
- GSM : (930 - 960MHz)
- PCS : (1930 - 1990MHz)
- 3G : (2010 - 2145MHz)
- WIFI 2.4G : (2400 - 2500MHz)
- GPS : (1570 - 1580MHz)
- 433MHz / 315MHz / 868MHz
Other Parameters:
Total power: 3W
Power supply: AC 110 - 240V / DC 12V
Charging mode: AC charger / Car cigarette lighter charging
Battery: 2000mA/h
Weight: 500g
Deminsions: 120 x 62 x 34mm
Jamming radius: Up 15 meters (Jamming distance depends on the signal strength in the area)
Packing List:
1 * Handheld signal jammer
1 * AC charger
1 * Car charger
4 * Antennas
Applications:
Mobile phone signal + gps signal shielding instruments are commonly used in security agencies, various test sites, gas stations, churches, courts, libraries, conference centers, theaters, hospitals, military sites, and other places where mobile phones are prohibited.
Examination room: Prevent candidates from using modern communication tools to plagiarize.
Church: Clear the noise of mobile phone signals and keep the religious venue solemn.
Theater: Clear the noise and keep the audience interested in watching the show.
Court: Maintain the solemnity and sacredness of the court.
Gas station: Avoid accidents caused by microwave signal interference.
Library: Maintain a quiet environment for study and study.
Hospital: prevent the Harm to the human body and medical equipment failure from using mobile phones.
Military heavy land: Prevent military secrets from leaking out.

Share
Same/next Day Fast Shipping, Delivered within 7-10 Days

Provide Tracking Number

Free Shipping
View full details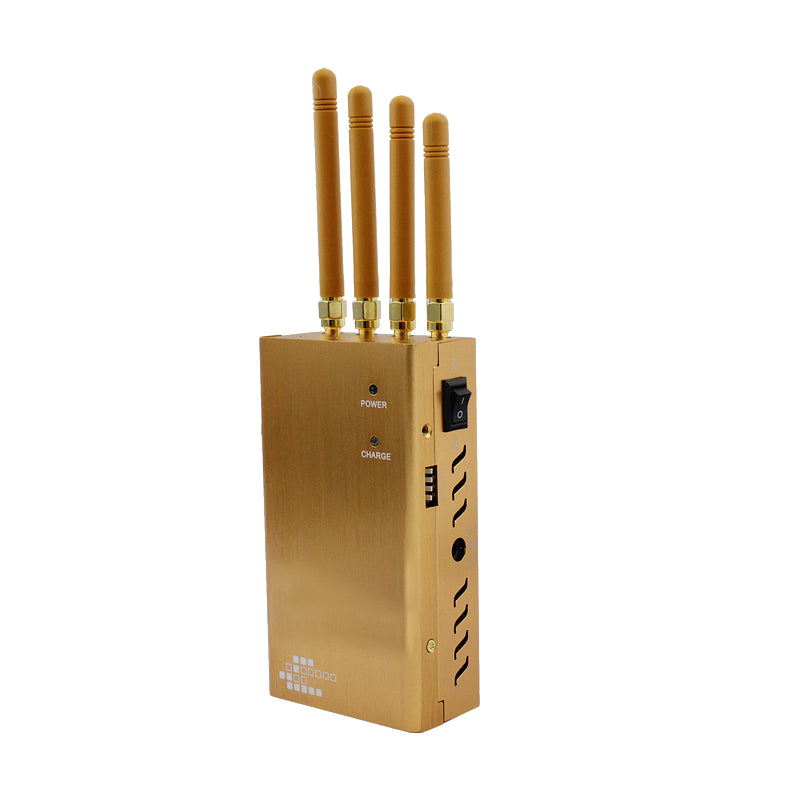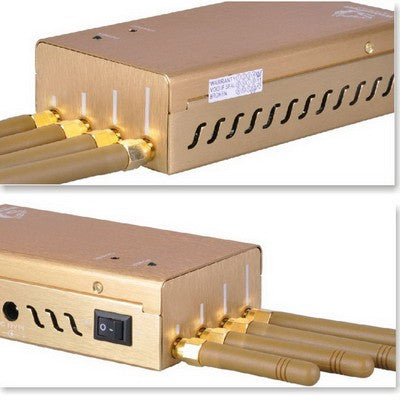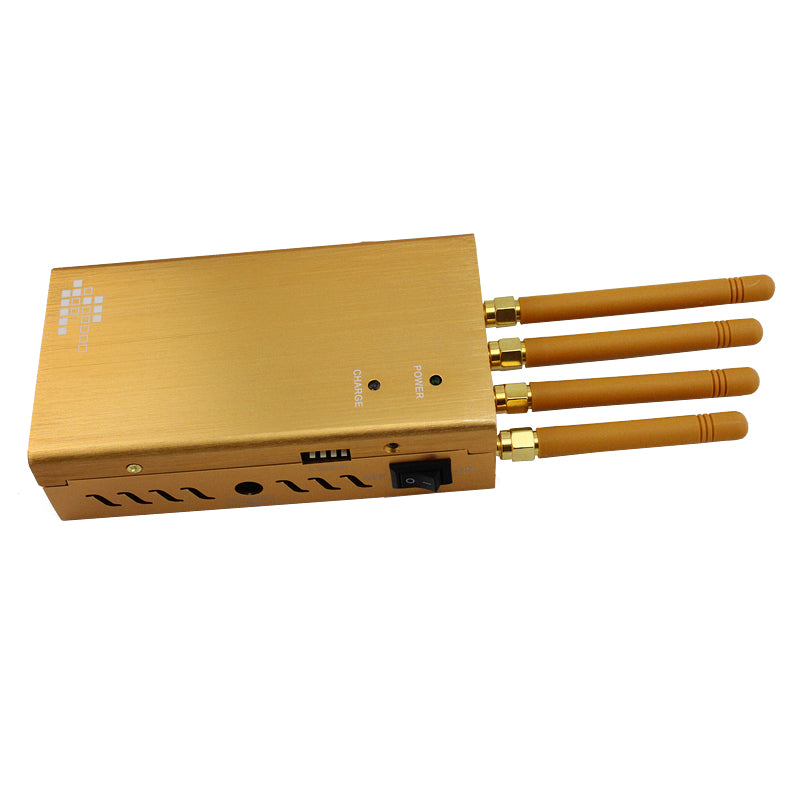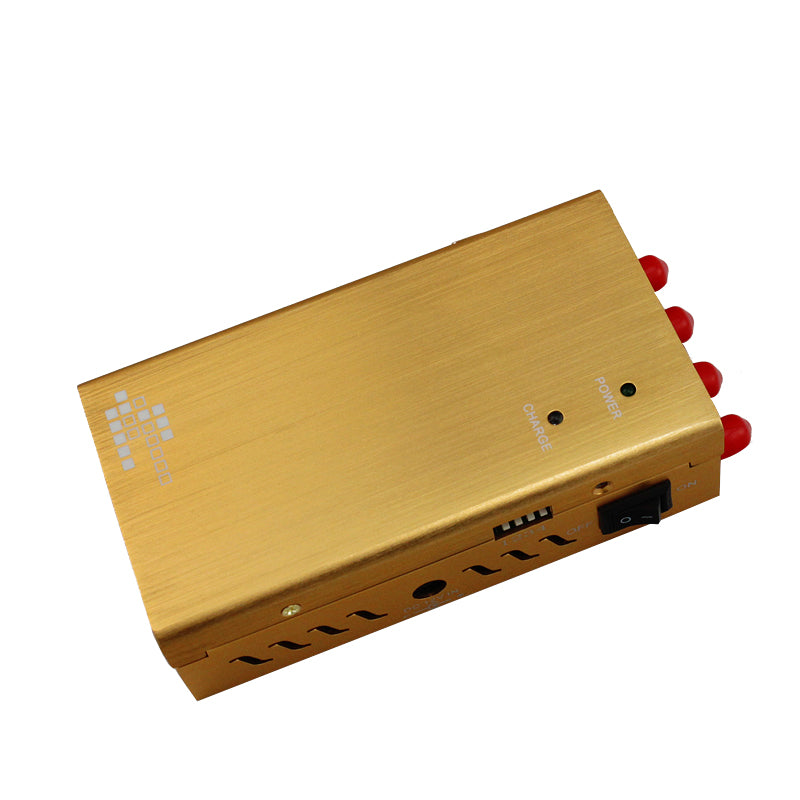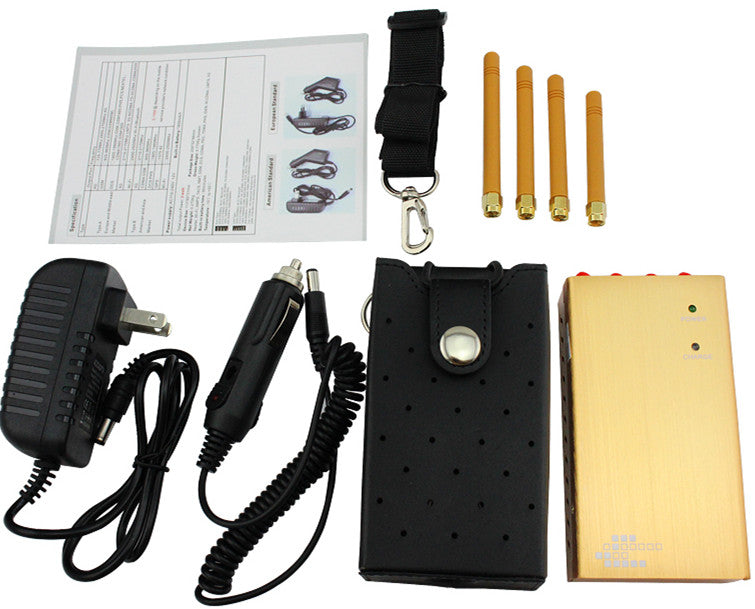 Love and recommended!
we really love this 4 Bands Portable Jammers and it wirks great.
I like it very much! ! ! !
I took this at a local cinema. Normally, I don't like going to the theater, even if it's close to where I live, as a lot of moviegoers will answer and talk on the phone throughout the movie. I turned this device on before the movie started, and even in the crowded theater no cell phones seemed to ring during the movie! :) I love this!!!