2 Bands Portable GPS L1 L2 Jammers Anti Tracking Protection
Regular price
$159.99 USD
Sale price
$89.99 USD
Unit price
per
Sale
Sold out
There is currently a problem with our credit card payment channel, which is being dealt with urgently. If you want to pay with Paypal, please contact us.Our email is: topsignaljammer-service@outlook.com

The 2 antennas GPS jammer, which interferes with common civilian global satellite signals L1 and L2, blocks all tracking signals from GPS trackers and protects your travel privacy. Small shape, light weight features to facilitate your use anywhere, often used for vehicle anti-satellite positioning, tracking. We offer you two types of power supply, cigarette lighter or power plug. The maximum interference radius can reach 15 meters.(depending on the signal strength in the given area).
Features:
Compact and portable
Wide jamming radius
Does not affect mobile phones and other electronic device use
Jamming Frequencies:
- GPS L1 : 1500 - 1600 MHz
- GPS L2 : 1220 - 1230 MHz
Other Parameters:
Jamming radius : Up 15 meters
Total power: 0.8 Watt
Working temperature: - 30 ~ 60 ℃
Relative humidity: 5 ~ 95%
Storage temperature: - 50 ~ 60 ℃
Power supply: AC power adapter / Car charger
Weight: 400g
Dimensions: 95 x 36 x 25 mm
Instructions for use :
1. Take out the GPS device and install the antenna.
2. Insert the corresponding cigarette lighter port of the car.
3. When the device is powered on, the indicator lights up and works normally.
4. Remove the GPS signal blocker directly when you are finished using it.
Notice :
Pay attention to the following points when using the car GPS shield:
1. Is the shielded antenna intact?
2. Is the interface between the antenna and the instrument tight?
3. Whether the inserted instrument is in good contact with the cigarette lighter of the vehicle.
Packing List:
1 * 2 bands handheld gps jammer
1 * AC charger
1 * Car charger
2 * Antennas

Share
Same/next Day Fast Shipping, Delivered within 7-10 Days

Provide Tracking Number

Free Shipping
View full details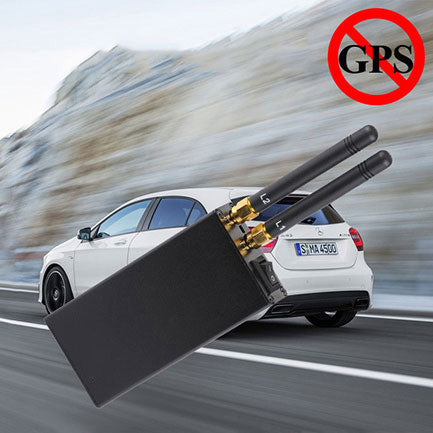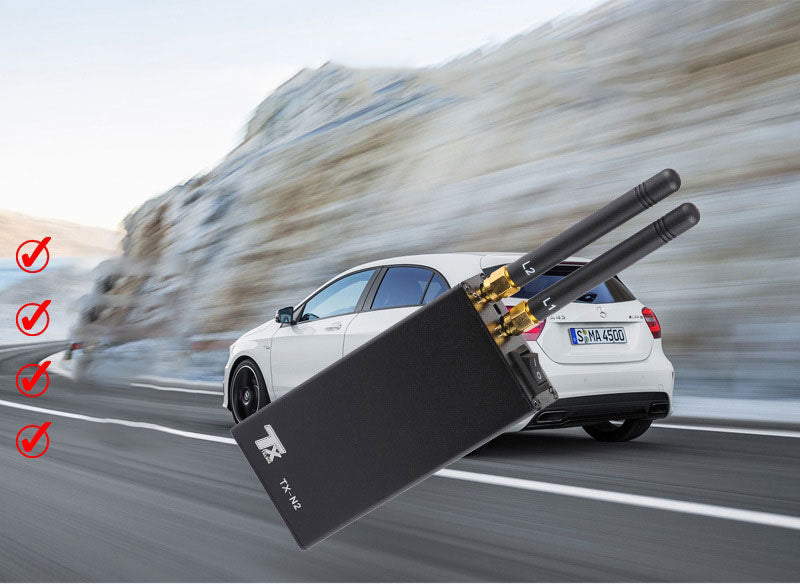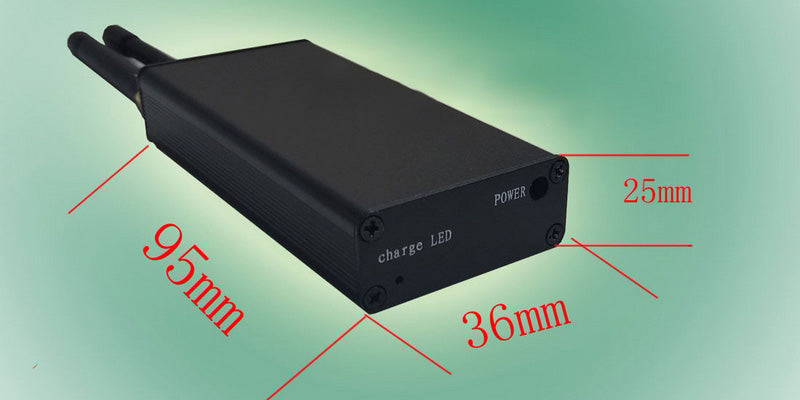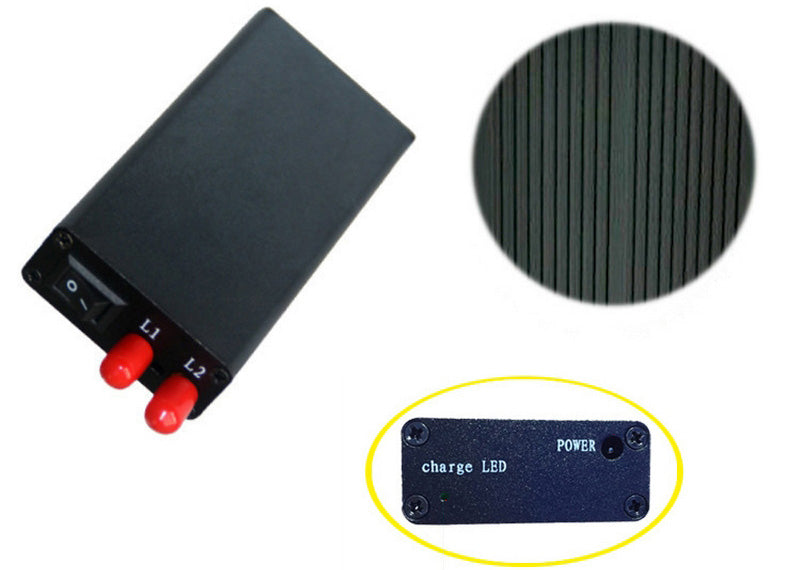 Very good
I am very happy whit the L1 and L2 good service
Fast Shipping
Topsignaljammer delivered the package quickly to me and is an honest merchant, I purchased it during the event.
Very useful!
I use it on my car to avoid locator tracking!
highly recommended! ! ! !
I put it in my car because I was worried that I would be followed by my wife to date my lover, it turns out to block GPS locators, highly recommended! ! ! ! !
Interfering with GPS satellite signals only will not affect the normal use of mobile phones.
The signal jammer can effectively prevent interference through GPS satellite positioning. Protect your privacy and confidential information. Interfering with GPS satellite signals only will not affect the normal use of mobile phones.