Portable high-power prisons, detention centers, school examination rooms, etc. Mobile use cell phone blocker The latest upgrade of green signal jammers, the introduction of domestic and foreign high-tech, specifically for the continuous upgrading of communication systems,
According to the domestic and foreign wireless communication, the product is carefully developed, and the wireless signals such as frequency subdivision (CDMA/GSM/DCS/3G/4G/GPS/WIFI/VHF/UHF) are shielded, and the surrounding operation towers have no influence.
Using a single-channel power output of 10W-15W, it can effectively shield the above-mentioned signals within a range of 10-80 meters (depending on the strength of the base station signal), so that all the above-mentioned communications within the shielding range are completely interrupted.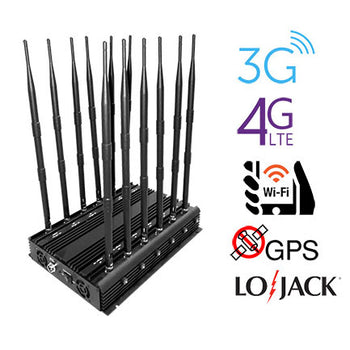 Features:
1. Adopt high-speed processing chip, power buffer protection function
2. The shield has a built-in large-capacity battery, which can work continuously for 30-90 minutes
3. The power supply adopts commercial power and DC at the same time
4. The heat dissipation method adopts high-speed fan natural convection, and cold replacement for heat dissipation
5. Using high gain directional antenna, strong directivity
6. The outer box is made of high temperature, pressure, and drop-resistant ABS material injection molding, waterproof and pressure-resistant
7. There are obvious power switch and power display on the visible part outside the box
Power supply
External input AV110-220/Built-in 24V battery
Special Note:
Independent switching signals can be shielded freely, and the frequency can be customized according to requirements